High-quality unboxing photos of Amazon's Kindle eBook reader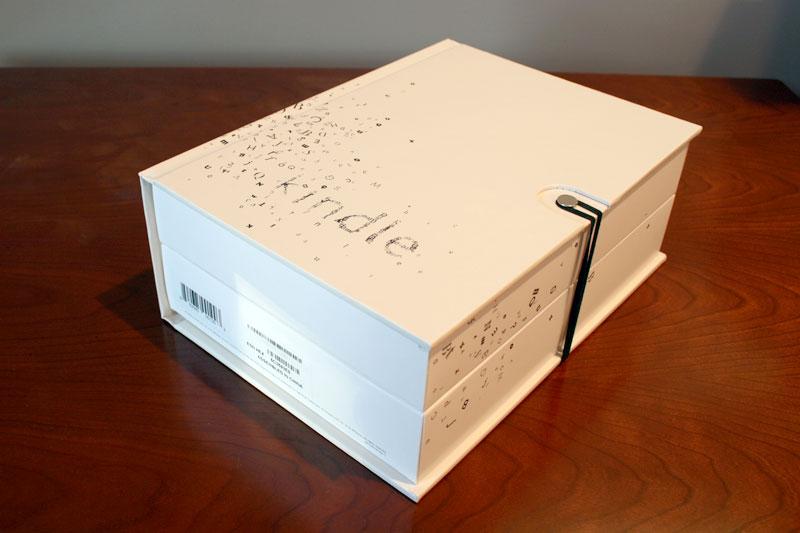 Amazon's new Kindle device, dubbed by some as the 'iPod of reading,' has been shipping in limited quantities since its introduction a few weeks ago. AppleInsider is preparing a full review, and offers these quality unboxing photos in the meantime.
Despite early criticisms of the device and its $400 price tag, the Kindle electronic eBook reader sold out in just over 5 hours following its debut on November 19th, a representative for Amazon told AppleInsider.
Since then, the device has taken a beating from the mainstream media. Early reviews have expressed general appreciation for Amazon's run at a fresh concept but fault the retailer's inexperience in developing consumer electronics for the device's clunky and cumbersome user experience.
Still, Amazon has managed to remain completely backlogged on new orders and is warning customers that they should not expect their Kindle in time for the holidays if they're just now placing orders.
"Due to heavy customer demand, Kindle is temporarily sold out," reads a message on the retailer's website. "Because we ship Kindles on a first-come, first-served basis, please ORDER NOW to reserve your place in line. Your Kindle will not arrive by December 25th."
Since Amazon's strategy with Kindle and its electronic eBook store mirrors that of Apple's iTunes+iPod ecosystem, AppleInsider plans a full review in the near future.