Apple may offer external optical drive with new sub-notebook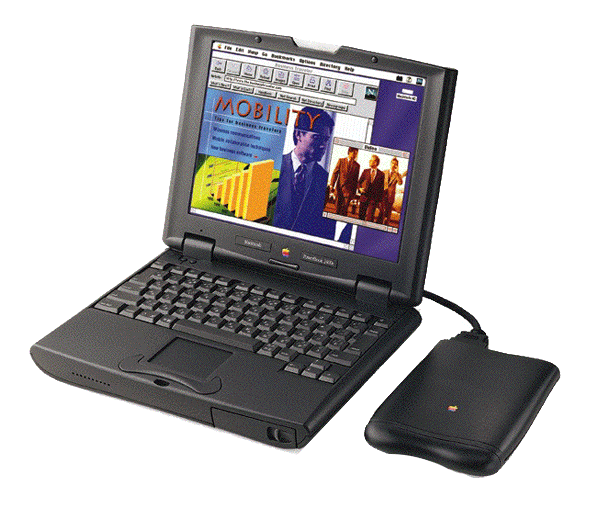 AppleInsider may earn an affiliate commission on purchases made through links on our site.
Mac maker Apple Inc., which later this month will unveil its first sub-notebook design in over a decade, is likely to offer an external optical drive as an optional accessory, according to a new report.
Corroborating AppleInsider reports dating back to last February, MacRumors this week added that its own sources also believe the company's upcoming ultra-compact notebook design will lack a built-in optical drive.
Instead, Apple will reportedly offer customers a detachable external optical drive capable of both reading and writing CD and DVD media. Such a move would allow users to service and install updates on the new MacBook breed when needed, but otherwise present those users with the option to travel light while on the go.
The omission of a built-in optical drive, as has been reported, is part of the Cupertino-based firm's ongoing efforts to maximize its hardware real estate while simultaneously reducing the size of its notebook offerings. It also represents yet another parallel between the upcoming portable and Apple's much loved PowerBook 2400 sub-notebook design, which bundled an external floppy drive when it made its debut back in 1997.
It should be noted that the Mac maker's original design for the upcoming sub-notebook indeed called for the inclusion of an built-in optical drive through unconventional measures. However, the daunting ergonomics of the task reportedly forced engineers to make a concession early in the product's design process in which the idea was scrapped.
The Apple PowerBook 2400 with its external floppy drive.
Meanwhile, it was also reported this week that the new sub-notebook may not be the only Apple notebook announcement to come out of the this year's Macworld trade show in San Francisco. While details are few and far between, it has been reported that Apple is also wrapping up development of a new breed of MacBook Pro notebooks that will employ Intel's upcoming 45 nanometer dual-core "Penryn" chips.
Last month, AppleInsider detailed its expectations for the impending updates in a series of configuration charts, which include models with 800MHz front-side buses, 6MB of Level 2 cache, and 2.6GHz and 2.8GHz processors at the upper echelon of the product mix.
In its report this week, MacRumors suggested that at least one the notebooks slated for an introduction at Macworld would include a trackpad with advanced mutli-touch capabilities akin to the iPhone. Apple in the course of the past year has filed for several related patents, including one for wide notebook touchpads with multi-touch capabilities and another for illuminated touchpads.
Much of the work being done on the company's multi-touch technology, which made its debut in June on the iPhone, is believed to draw from resources and engineers garnered through the quiet 2005 acquisition of Fingerworks.
Specializing in alternative input methods, Fingerworks' portfolio included technology for multi-touch hand gestures that could be used by notebook users for optimized cursor manipulation, application switching, web browsing, and more. Several animated tutorials depicting these techniques are still available from the old Fingerworks website and may provide hints at what to expect from Apple's next-generation trackpad and keyboard designs.