Sneak Preview: Quicken for Mac overhaul due out this fall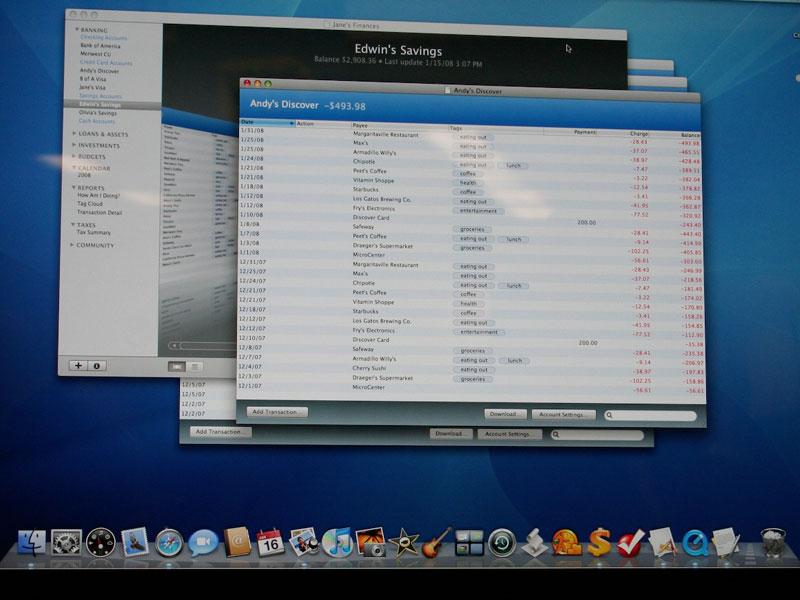 Intuit in the far corner of its booth at this week's Macworld Expo is quietly previewing a major revamp of its personal finance software designed exclusively for users of Apple's Mac OS X Leopard operating system.
The new version, code-named Heathrow, has been redesigned from the ground up as a Universal application that makes extensive use of modern-day Mac OS X technologies like CoreData, an Intuit representative told AppleInsider.
Due out this fall, the software has yet to reach the beta stage, but its advancements are considered to be so vast that Intuit plans to completely re-brand Quicken for Mac as "Quicken Financial Life for Mac" at that time.
Most apparent is a completely new and streamlined user interface that conforms to Apple's modern-day interface standards. Upon first glance, it's possible the new version could be mistaken for one of the Mac maker's own apps with its iTunes-like sidebar and CoverFlow data views.
Much effort has been made on Intuit's part to reduce the clutter and confusion often associated with the existing versions of Quicken for Mac, which include countless menus, buttons and dialog boxes that often serve to complicate the learning process for more novice users, rather than aid them in their financial management.
Replacing all those toolbars, palettes and dialog boxes is a simple, single-window interface. A sidebar on the left is separated into categories such as Banking, Loans & Assets, Investments, Budgets, Calendar and Taxes. Associated data views display on the right side of the single-window interface. Intuit also promises some "Community" features that it will detail at a later date.
Quicken Financial Life for Mac will also reduce the emphasis on traditional data views in favor of simpler, more concise reporting formats that take advantage of the application's wide-spread use of "tags." For instance, a new Tag Cloud view displays a simple summary of a user's financial spending by displaying in a larger font size the names of financial categories in which the user spends the most money. Categories in which the user spends less money are presented in a smaller font size.
Another reporting view, called "How am I doing?," is crisp and clear, listing scheduled expenses in the next thirty days, a list of unidentified transactions, colorful pie charts, and written feedback on how well a user is managing their budget.
Quicken Financial Life for Mac will also feature semi-translucent pop-up dialogs akin to Apple's iMovie controls, and several other interface aspects that will be familiar to users of Mac OS X Leopard.
Intuit, however, has not yet decided on how much it plans to charge for the next-gen Quicken software.