Macs seen as Apple's only remaining growth driver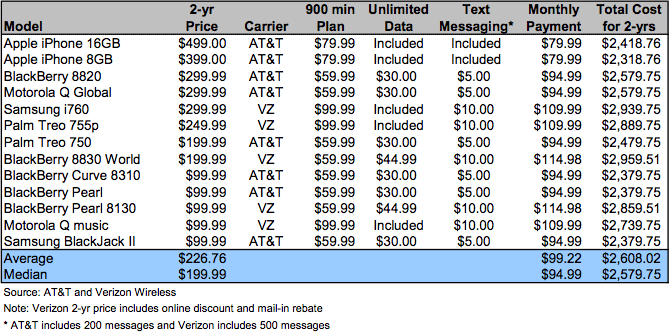 Investment bank BMO Capital Markets on Monday slashed its price target on shares of Apple Inc. to $140 from $160, saying it believes the company's three growth drivers — the Mac, iPod, and iPhone — have been reduced to just one: the Mac.
Given this notion, analyst Keith Bachman (formally of Banc of America) advised clients in a research note that Apple shares now carry a higher risk and are similarly deserving of a lower multiple valuation than in recent past. As such, he said, future per-share earnings upside from the company is likely to result from an expansion of gross margin rather than higher revenues.
"We believe that Apple will be bound by a trading range of $110-$140, vs. our previous comments of $120-$160," Bachman wrote. "With the constant flow of weak iPod and iPhone production estimates out of Taiwan over the past four weeks, we believe that a portion of negative news is in the stock, though not all [...]. Moreover, we believe that the appropriate multiple is more of debate than the unit forecast."
Whereas the analyst had previously valued Apple at 23-24 times fiscal 2009 per-share earnings plus cash, his adjusted estimates suggest the electronics maker is more fairly valued at just 20 times those earnings plus cash.
"We continue to believe that Apple [isn't] pricing its phones aggressively [enough], and needs to sign up more carriers, both of which we believe will serve as catalyst in [the second half of the year], with a July introduction of a 3G phone," he explained. "Hence, we think Apple may have more near-term downside before the stock can move higher at the end of the year."
To reflect his latest assumptions, Bachmean decreased his fiscal year 2008 iPod and iPhone unit sales forecasts from 54.6 million units to 51.1 million units, and from 9.3 million units to 7.7 million units, respectively. However, he increased his Mac estimates for the same time period to 9.4 million units from 9.1 million units.
For the March quarter, the analyst is forecasting 9.5 million iPods (down from 10.5
million) and iPhones of 1.4 million units (down from 2.1 million units). Over the next 45 days, he expects other analysts to instate similar cuts in their iPod and iPhone forecast, which he believes will continue to weigh on Apple shares.
"As importantly, we are now projecting 8.5 million units for [calendar year 2008], below Apple's targeted unit sale of 10 million units," he added.
In his report, Bachmean argued that Apple should significantly lower the price of its iPhones given the belief that in addition to the $100 in profit from the sale of each unit, the company also generates an additional $200 from each customer over a 24-month period via revenue share agreements with wireless carriers like AT&T.
"More specifically, we believe that the 3G phone will help in that it will enable Apple to more effectively compete in Europe and Japan (new market), as long as Apple is price competitive," he wrote. "From our chart [above], we note that Apple is competitive when including rate plans but very expensive when focused on the initial cost of the handset."
The analyst reiterated HP as his top stock pick in the Enterprise Hardware and Imaging sector, yet maintained an Outperform rating on shares of Apple for the time being.
AppleInsider has affiliate partnerships and may earn commission on products purchased through affiliate links. These partnerships do not influence our editorial content.