Apple developing full multi-touch Macs - report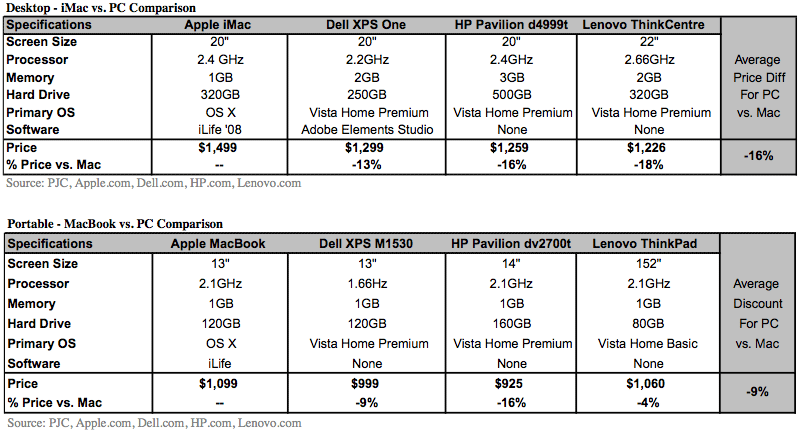 AppleInsider is supported by its audience and may earn commission as an Amazon Associate and affiliate partner on qualifying purchases. These affiliate partnerships do not influence our editorial content.
Mac maker Apple Inc. is in the early developmental stages of a personal computer system that will rely exclusively on its revolutionary multi-touch technology rather than traditional input devices, investment bank Piper Jaffray said Tuesday.
"Looking into 2010, we expect Apple to advance its touchscreen technology, known as multi-touch, from simple trackpad features to a complete MacBook touch with touchscreen keypad features," analyst Gene Munster told investors. "Discussions we have had with component suppliers indicate that Apple is already testing full multi-touch Macs, but the software requirements will likely lead to a launch timeframe of 2010."
The analyst's comments were included in the second installment of a three part series covering Apple's "3 Cylinder Engine." Like the first report on the Cupertino-based firm's iPhone business published Monday, the new segment presents his views on the future direction of the Mac business, how to think about PC market share, upcoming Macs, and the latest on the Apple ecosystem.
In the more immediate future, Munster advised clients to look out for likely upgrades to the iMac and Mac mini sometime in the next 90 days, and upgraded MacBook and MacBook Pros in time for the educational buying season (which typically heats up in the July timeframe.)
For the just-ended March quarter, he's forecasting Apple to report sales of between 2.0 million and 2.1 million Mac systems, above Wall Street consensus estimates of 1.95 million units, representing approximately 40 percent yearly growth.
Among the important drivers fueling sales of the company's personal computer line are iPhone & iPod halo effects, the analyst said. He believes that by tightly integrating the elements of its ecosystem — the iPod, iPhone and Mac — the electronics maker is driving demand for its other two product categories with the sale of each third category product.
"In 2004, the iPod's third full year of sales, Apple sold more than twice as many iPods as it did Macs. And in the December 2007 quarter, Apple sold more iPhones than it did Macs," he wrote. "Clearly, these devices have enabled Apple to significantly expand its user base, which we believe will drive demand for Macs."
Munster noted that Apple has already managed to outpace the industry in terms of PC unit sales growth for the past three years, simultaneously raising the average selling price (ASP) of its systems amidst an industry pattern that has seen prices from rival PC makers trend downwards.
Nevertheless, the analyst said he's taking a conservative approach this year and modeling for Mac market share to remain relatively flat, or inline with the 2.9 percent worldwide share recently estimated by market research firm IDC. However, should Mac share rise just 60 basis points, it would added $0.89 or 17 percent to his calendar year 2008 per share earnings, he said.
At the same time, Munster advised clients that taking market share percentages from market research firms like IDC at face value may somewhat overstate Apple's opportunity, as those figures include sales to enterprises where Apple is not aggressively competing. At the same time, however, the company's opportunity in the sector remains vast.
"In the US, IDC indicates that Apple sold 4.2 million of the 67 million total PCs [in 2007]," he explained. "Again, if we assume 70 percent of those were Enterprise sales, then Apple's market share in the US was still just 21 percent."
In one final point presented in his Mac report Tuesday, the Piper Jaffray analyst also insinuated that Apple could also see incremental share gains should consumers begin to erode the notion that Macs cost 20 to 30 percent more than comparable Windows-based PCs.
"We took a closer look at some specific examples of buying comparably appointed Macs and PCs and found that on average, PC desktops are priced 16 percent lower than Macs, while PC laptops are priced 9 percent lower. This compares to similar checks we conducted almost 2 years ago in which we found PC desktops were 13 percent cheaper than Macs and PC laptops were 10 percent cheaper than Macs," he wrote. "We believe computer shoppers are willing to pay a premium (10 percent to 15 percent) for a Mac, and Mac sales would benefit if consumers realized that the actual premium is in fact 10 percent to 15 percent, as opposed to the perception that Macs are 20 percent to 30 percent more expensive."