Apple on MacBook Air, Jobs' plane, leases, R&D, NAND flash, more...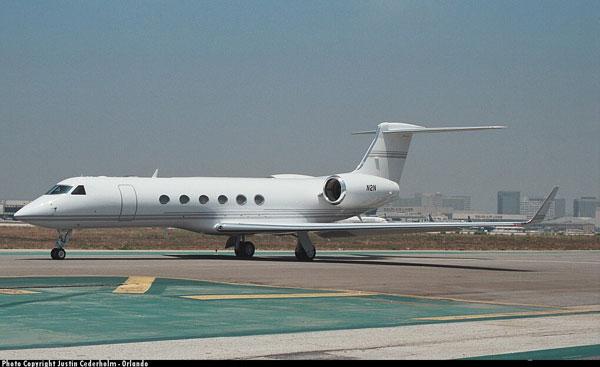 AppleInsider may earn an affiliate commission on purchases made through links on our site.
Apple in a regulatory filing with the Securities and Exchange Commission on Thursday discussed in detail some of the catalysts behind its industry-leading PC growth, expenditures for Steve Jobs' private aircraft, rising real estate and R&D costs, and its budget for impending capital asset purchases.
A 51 percent, or 772,000 unit, yearly rise in Mac unit sales for the second fiscal quarter ended March 29th was driven primarily by sales of the new MacBook Air, introduced in January, and the iMac, which was updated last August, the company said. Dollar wise, Mac sales increased $1.2 billion or 54 percent during the second quarter and increased $2.4 billion or 51 percent during the first six months of fiscal 2008 compared to the same periods in 2007.
In particular, notebooks had a standout showing with revenues and unit sales rising 58 percent and 61 percent, respectively, during the second quarter of 2008, and increasing 49 percent each during the first six months of fiscal 2008. Performance of the company's desktop systems was also strong, with increased revenues and unit sales of 48 percent and 37 percent, respectively, during the second quarter, and 53 percent and 45 percent, respectively, during the first six months of 2008.
Net revenue from each Mac unit sold increased by 2 percent for the second quarter and first six months of 2008 due primarily to a shift on the part of consumers to higher-priced notebook systems, particularly the MacBook Pro and MacBook Air.
iTunes and WiFi router sales also up
Meanwhile, the Cupertino-based company attributed a $228 million or 35 percent second quarter rise in net sales of "music related products and services" at its iTunes Store to "heightened consumer interest in downloading third-party digital content, as well as the expansion of third-party audio and video content."
A good number of consumers are also going wireless, or upgrading their wireless networks, with Apple's new AirPort Express, Extreme, and Time Capsule products. The company said sales of the routers were the primary driver behind a $103 million or 33 percent second quarter increase in sales of "peripherals and other hardware." Revenues from wireless networking products also helped boost the product category $188 million or 31 percent during the first six months of 2008 compared to the same periods in 2007.
Costs related to Jobs' private plane
In 2000, shortly after Steve Jobs returned to Apple, the company awarded him a $43.5 million Turbo-Jet engine aircraft, named N2N, and entered into a reimbursement agreement for all expenses incurred during use of the private plane for official Apple business.
In the filing release Thursday, the company said it recognized a total of $30,000 and $580,000 in expenses pursuant to that reimbursement agreement during the three and six-month periods ended March 29, 2008, respectively, and $359,000 and $563,000 in expenses during the three and six-month periods ended March 31, 2007, respectively.
A Morgan Stanley report from February had suggested that the more than half a million in costs related to usage of the' jet for the three month period ending December was a sign that the chief executive was working feverishly on international iPhone releases and new products. By comparison, the $30,000 spent thus far this year suggests Jobs has since traveled very little. Then again, it's been reported that bigwigs have recently been the ones doing the trekking to make his acquaintance, and not the other way around.
Real estate, retail, and capital asset purchases
Apple leases various equipment and facilities, including retail space, under noncancelable operating lease arrangements, of which major facility leases are usually for terms of 3 to 15 years and generally provide renewal options for terms of 3 to 7 additional years. Leases for retail space are generally for terms of 5 to 20 years, the majority of which are for 10 years, and often contain multi-year renewal options.
As of September 29, 2007, the company's total future minimum lease payments under noncancelable operating leases were $1.4 billion, of which $1.1 billion related to leases for retail space. As of March 29, 2008, total future minimum lease payments related to leases for retail space increased $192 million to $1.3 billion, and Apple Retail as a whole employed approximately 12,000 full-time equivalent employees.
Apple's cash payments for capital asset purchases were $384 million during the first six months of fiscal 2008, consisting of approximately $138 million for retail store facilities and $246 million for corporate infrastructure, including information systems enhancements.
Going forward, the company said it anticipates spending $1.25 billion for capital asset purchases during 2008, including approximately $400 million for expansion of its retail segment, and approximately $850 million to support normal replacement of existing capital assets, including manufacturing related equipment and enhancements to general information technology infrastructure.
R&D spending and head-count
Meanwhile, expenditures for R&D increased 49 percent or $90 million to $273 million in the second fiscal quarter of 2008 compared to the same period in 2007, and increased 41 percent or $152 million to $519 million during the first six months of 2008 compared to the same period in 2007.
Apple said the increases were due primarily to a rise in R&D head-count for the current year to support expanded R&D activities and higher stock-based compensation expenses. In addition, R&D expense for the first half of 2007 excluded $27 million of capitalized software development costs related to Mac OS X Leopard and iPhone. No software development costs were capitalized in 2008.
"Although total R&D expense increased 49 percent, it remained relatively flat as a percentage of net sales given the 43 percent and 38 percent increases in revenue in the second quarter and first six months of 2008 compared to the same periods in 2007," the company noted. "[Apple] continues to believe that focused investments in R&D are critical to its future growth and competitive position in the marketplace and are directly related to timely development of new and enhanced products that are central to the Company's core business strategy. As such, the Company expects to make further investments in R&D to remain competitive."
Component concerns and long-term NAND flash contracts
Although most components essential to Apple's business are generally available from multiple sources, certain key components including, but not limited to, microprocessors, enclosures, certain liquid crystal displays ("LCDs"), certain optical drives, and application-specific integrated circuits ("ASICs") are currently obtained from single or limited sources, the company said, which could pose supply and pricing risks.
At the same time, those components that are available from multiple sources including, but not limited to, NAND flash memory, dynamic random access memory ("DRAM"), and certain LCDs, are at times subject to industry-wide shortages and significant commodity pricing fluctuations.
In 2006, Apple entered into long-term supply agreements with Hynix Semiconductor, Inc., Intel Corporation, Micron Technology, Inc., Samsung Electronics Co., Ltd., and Toshiba Corporation to secure supply of NAND flash memory through calendar year 2010. As part of these agreements, the company prepaid $1.25 billion for flash memory components during 2006, which are to be applied to certain inventory purchases made over the life of each respective agreement.
As of March 29, Apple said it had utilized only $326 million of the prepayment, leaving it with $924 million worth of prepaid NAND flash for iPhones, iPods, and Macs over the next 33 months.