NBC at iTunes UK; Caris and Piper outlooks; new '3G iPhone' photo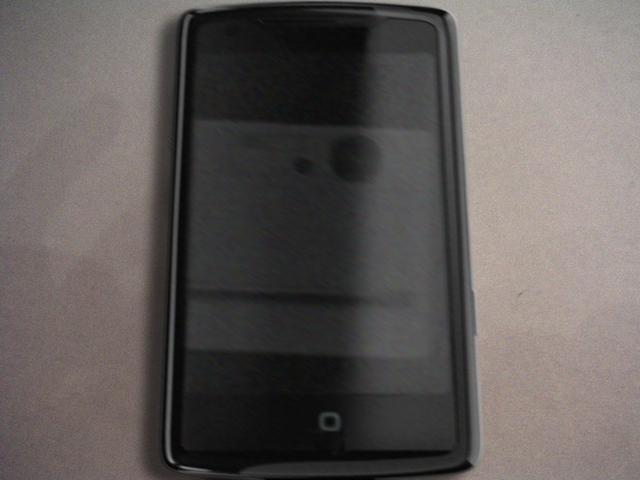 NBC has tentatively dipped its toes back into iTunes' waters. Also, Caris & Company has raised its estimates for Apple; Piper Jaffray sees Vodafone as having no iPhone exclusives; iTunes France may be the next to have a full-fledged video store; and yet another alleged 3G iPhone photo has appeared at AppleInsider's door.
In what may be a sign of further reparations between two media giants, NBC Universal has put some of its shows back on the iTunes Store through its UK branch, according to reports.
Although limited to just a handful of shows such as Heroes and House, the move marks the seeming return of NBC to Apple's service after a heavily-publicized feud that saw Apple pull all NBC shows after the companies were unable to reach an agreement over the flexibility of TV show pricing. NBC is believed to have used its Hulu web-based service as well as deals with SanDisk and other Apple rivals as alternatives to an iTunes presence.
Early visits to the restored content, however, reveal that NBC may have gained the upper hand in negotiating its reappearance and struck a deal for variable pricing: legacy shows cost as little as £1.19, while in-production shows sell for £1.89.
The discovery has been made at the same time that NBC has offered TV shows for the Zune Marketplace in the US at a currently fixed $1.99 price.
Caris lifts price target based on high iPhone, Mac estimates
Caris & Company on Tuesday continued a recent precedent of more optimistic forecasts for Apple by increasing its share price target for the Mac maker from $170 to $200.
Analyst Shebly Seyrafi at the financial firm views both the iPhone and the Mac as the key factors in Apple's healthy state. While the Mac has shown a recent ability to grow above industry trends and merits attention, the potential for a 3G iPhone debut at June's Worldwide Developer Conference is a particularly strong "catalyst," according to the researcher.
An iPhone with the faster Internet access is likely to spike sales and will reach further than the current model, which is both incompatible with some areas and less desirable in Europe. A possible subsidy on iPhone prices may also help accelerate sales, Seyrafi says.
Caris now anticipates that Apple will ship approximately 10 million Macs in fiscal 2008 (up from 9.6 million) and 10.2 million iPhones (up from 10.0 million) during the same year. As many as 12 million Macs and 17.9 million iPhones could ship in 2009, the company's analyst says.
Piper: none of Vodafone's iPhone deals exclusive
Vodafone's announcement of ten national iPhone deals is noteworthy for the lack of exclusives associated with the contracts, according to Piper Jaffray analyst Gene Munster.
In an investment note, Munster notes that carriers to date have been quick to trumpet any exclusivity contracts they might receive — a behavior unusually absent from Vodafone's release. The telecoms firm is already known to be sharing the spotlight in Italy with Telecom Italia, which also has rights to the device.
An open model across multiple nations is likely to hurt Apple's revenue share starting in 2009, but may be compensated by the expansion allowed by the new model. Vodafone's announcement by itself came as a surprise, Munster says.
"This announcement is both sooner and more expansive that we were expecting," he explains. "With the announcement of these 10 additional markets, the iPhone's international rollout is about 6 months ahead of our original expectations."
iTunes France to receive TV shows?
French iTunes customers will soon have access to TV show downloads, say separate reports from local media outlets collected by MacBidouille.
A recent news post by ElectronLibre claims that Apple has struck deals with both international and French studios to offer TV episodes in the country, including Disney, EuropaCorp, and Paramount. The launch is "almost" ready, according to the claim, and could occur within three weeks of the original post, landing sometime in mid-May.
The American electronics company may have to contend with resistance from Canal + and TF1 to close a deal, the report adds. Both are considered key backers of programming in France and are said to be reluctant to embrace an on-demand video download service.
Additionally, French TV industry publication Telerama suggests Apple is eager to give France and other European countries the expanded iTunes video store and may take advantage of European Union rules to obtain a blanket license for videos by hosting them from Luxembourg; a service headquartered in the small nation wouldn't require individual national licenses, Telerama's newsletter says.
Another purported 3G iPhone photo appears
After a succession of alleged photo leaks, AppleInsider this evening has received another photo that is claimed to be an image of the next-generation iPhone.
The lone photo suggests a more squared-off design than the current phone and with a less conspicuous chrome trim as suggested by a recent iLounge report.
As with earlier shots, AppleInsider can't vouch for the accuracy of the image and is posting it with the assumption that it is a mockup, purely for the sake of analysis and discussion by readers.