Apple developing 3D gaming controller for Apple TV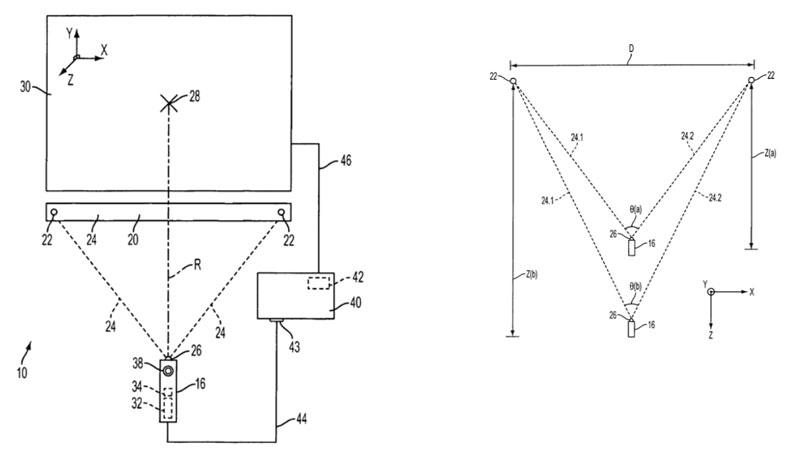 Apple in a new patent filing reveals that it is conducting research on a 3D remote control system for its Apple TV set-top box that would mimic the functionality of the Nintendo Wii controller and also deliver some features akin to its multi-touch technology.
In the November 2006 filing, published for the first time this week, the Cupertino-based electronics maker notes that the three-dimensional remote control systems can detect an absolute location to which a remote control is pointing in first and second orthogonal axes (e.g., the x- and y-axes) and an absolute position of the remote control in a third orthogonal axis (e.g., the z-axis).
By combining absolute position detection with relative position detection, the system can indicate changes in the position of the remote control as a user moves the controlling device among a 3D axis, a concept akin to the one employed by Nintendo in its widely successful Wii gaming console.
"[The] remote control system also can include optional console . Console can have controller that can perform some or all of the processing described for controller," the filing states in an obvious reference to Apple TV. "Console also can have one or more connectors to which accessories can be coupled. Accessories can include cables and/or, game cartridges, portable memory devices (e.g., memory cards, external hard drives, etc.), adapters for interfacing with another electronic device (e.g., computers, camcorders, cameras, media players, etc.), or combinations thereof."
It adds that, "the absolute x- and y-positions of [the] remote control can be used, for example, in video games to position a user's character or to otherwise track the movement of the remote control in a user's environment."
In addition, Apple notes, the remote control can also "zoom into and out of an image or a portion thereof based on the absolute position of the remote control in the third axis." Such functionality would appear to go hand in hand with the photo and video browser components of Apple TV, mimicking one aspect of its multi-touch present on the iPhone, MacBook Air, and MacBook Pro.
Though Apple is just getting its feet wet with gaming on its accelerometer-enabled iPhone handsets, it has yet steer Apple TV in the same direction. However, there have been a number of hints over the past year to suggest it may only be a matter of time before the set-top-box, like the iPod and iPhone, will dual as a casual gaming console.
Last February, Greg Canessa of PopCap games singled out Apple TV as a platform he expects to embrace casual gaming over the next five years, and suggested that work was already in progress at his studio to deliver games for the device.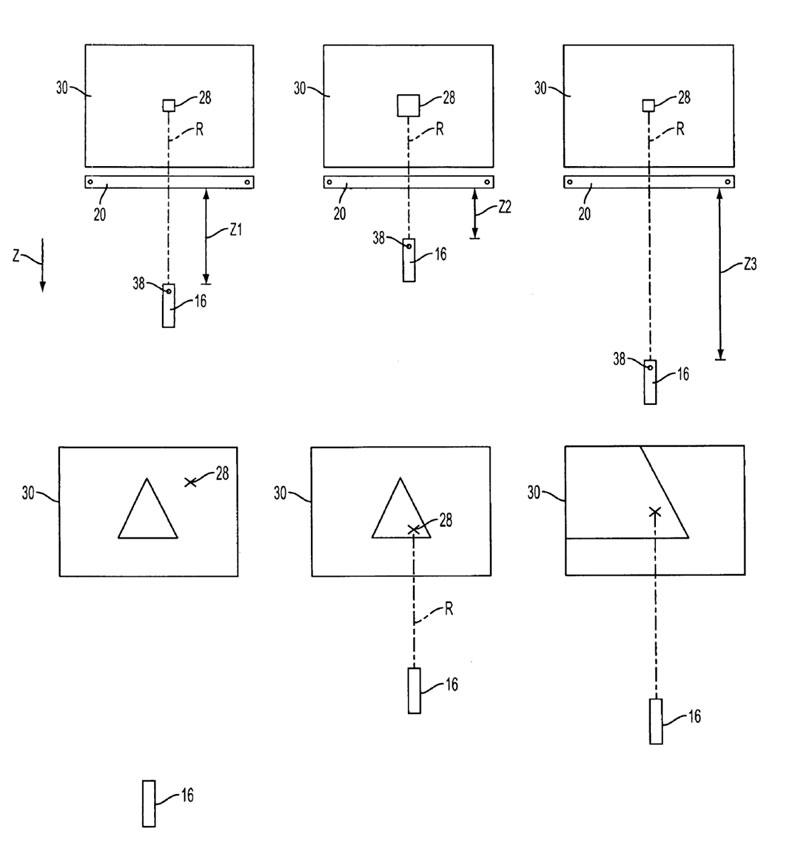 At the time, members of his team were said to be "taking the stable of franchises and games out of PopCap's studio and adapting, customizing it for different platforms — adding multiplayer, new play modes, HD, customizing the user interface and display for Zune, ipod, Apple TV, Nintendo DS, PSP."
"[Casual games] are going to continue to grow into non-core demographics," he added. "This is relevant as it pertains to devices that are not currently earmarked as gaming devices: mobile, set-top boxes, Apple TV, MP3 players and other devices in the home that will reach the non-gamer —  people who don't think they want to play."