Apple assigns new Senior VPs of iPhone Software, Mac Engineering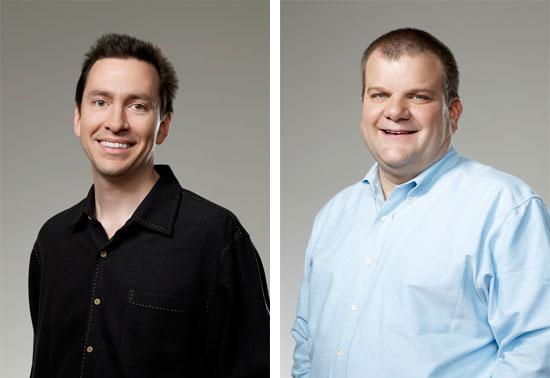 AppleInsider is supported by its audience and may earn commission as an Amazon Associate and affiliate partner on qualifying purchases. These affiliate partnerships do not influence our editorial content.
Apple Inc. last week extended its executive branch from ten to twelve members, creating a new position to oversee its iPhone software experience and appointing its first senior VP of Mac hardware development, AppleInsider has learned.
Scott Forstall, formally the vice president of platform experience and more recently vice president of iPhone software, was promoted to Senior Vice President of iPhone Software. He'll lead a team responsible for delivering the software found at the heart of the Cupertino-based company's iPhone handsets and report directly to chief executive Steve Jobs.
The Apple veteran holds a Masters in Computer Science from Stanford University and was one of the original architects of Mac OS X and its Aqua user interface. During his 11-year tenure at the company, Â Forstall has been responsible for several releases of the operating system, most notably Mac OS X Leopard. Prior to Apple, he also worked alongside Jobs at NeXT, where he developed core technologies for the platform.
Joining Forstall atop the Apple's management team is Bob Mansfield, who was named the company's Senior Vice President of Mac Hardware Engineering, becoming the first public face of Mac systems development since the rocky departure of Tim Bucher back in November of 2004.
Butcher, who had held the position under the title of 'vice president' for just six months, later filed a lawsuit against the electronics maker for wrongful termination, claiming he was fired for discriminatory reasons and deprived of due compensation.
In the complaint, he said that Tim Cook, now Apple's No. 2 in charge, suddenly asked him to "go home" one day. Jobs later allegedly told him, "People sometimes think you are manic-depressive…. I'm not sure what I am going to do, but I think I am going to have to ask you to leave the company."
Apple did not name a successor for Bucher immediately and instead assigned a team of workers to oversee Mac hardware development that included Mansfield, in addition to Dan Riccio and industrial design chief Jonathan Ive. Though there were reports that UMAX founder Peter Mehring eventually succeeded Bucher, Apple never confirmed that information publicly.

The faces behind Apple's iPhone and Mac.
Pictured from left to right: Scott Forstall & Bob Mansfield.
Mansfield is believed to be the first 'Senior' Vice President of Mac Hardware Engineering and will report directly to Cook. Under his new role, he'll continue to lead an expansive team of hardware engineers that have delivered dozens of breakthrough Mac products, including the new MacBook Air and the all-in-one iMac.
Alongside their executive promotions, both Forstall and Mansfield were awarded a grant for 25,000 restricted Apple stock units worth more than $4.17 million as of May 30th, the day the two signed regulatory filings with the Securities and Exchange Commission. Â The stock units are scheduled to vest in full on March 24, 2010.