Aussie Apple resellers receive boxes with "DO NOT OPEN" warning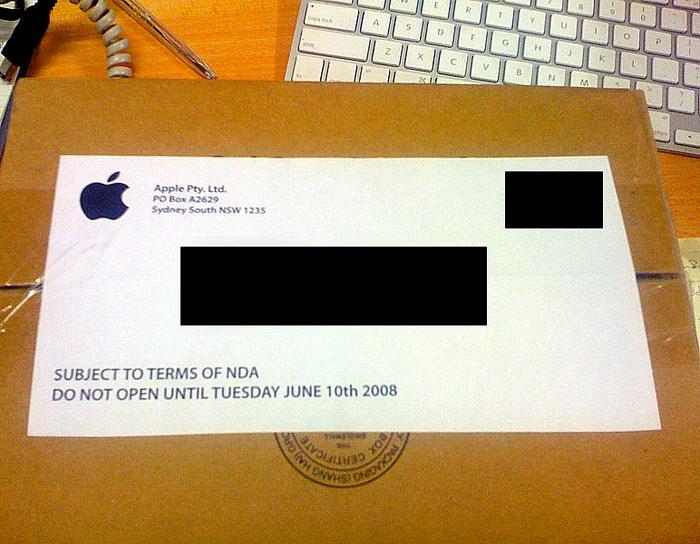 AppleInsider may earn an affiliate commission on purchases made through links on our site.
Australian resellers began receiving mysterious packages from Apple on Friday with a warning across the top that breaching the boxes ahead of June 10th would be a violation of their non-disclosure agreements with the company.
mactalk.com.au, which posted the below photo to its forums, notes that June 10th in Australia is actually around the same time of Apple chief executive Steve Jobs's June 9th WWDC keynote in the US. The site adds that it believes the boxes contain a single demonstration 3G iPhone to be displayed by the resellers immediately following the company's announcements.
Earlier this year, the Australian Apple fan site published a report in which it said that local resellers had started to receive guidance from the Cupertino-based company regarding a local 3G iPhone launch during the final week of June.
The report added that the touch-screen handset would arrive unlocked for use on many of the nation's wireless carriers and that Australian Apple resellers, unlike those in the US and Europe, would be privy to market the device to their customers.
In recent weeks both Vodafone and SingTel have announced deals with Apple to market the next-generation iPhone in Australia.