EasyPay to ease iPhone 3G transactions at Apple retail stores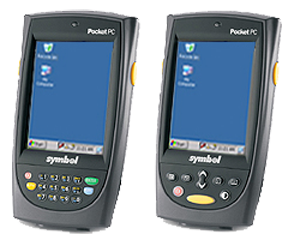 Apple plans to rely heavily on its portable checkout devices to speed up the iPhone 3G checkout and activation process at its retail stores beginning this Friday, according to information coming out of the company's retail meetings. Other notes from the internal gatherings follow.
People familiar with this week's disclosures between Apple and its retail employees say the electronics maker has designed its in-store iPhone 3G checkout process so that only handheld EasyPay systems (pictured below) carried by staffers can process orders for the new phone.
As such, the only forms of accepted payment for an iPhone 3G will be credit cards, debit cards, or Apple gift cards. However, gift cards can still be purchased with cash or a check at the stores' front POS (iMac) systems.
The EasyPay handhelds will also process every part of the iPhone 3G transaction ahead of activation, those same people say. This will include everything from a credit check (where applicable, see below), the customer's selection of a calling plan, plan add-ons, number porting, and the actual purchase.
Some other notes from Apple's ongoing retail meetings:
Apple retail stores will not be able to help business customers who wish to move to iPhone 3G. Business customers are categorized as anyone who has a portion (or all of) their wireless bill paid for by their employer, or receives discounts on their mobile phone by working for their employer.
If you're not an existing AT&T customer, you'll be required to provide an Apple sales representative with your social security number so that they can perform a quick credit check.
All iPhone 3G shoppers will need to present a valid government issued United States ID (such as a drivers license) at the time of purchase.
Customers subscribing to a new AT&T FamilyTalk plan will need to purchase at least two iPhone 3Gs with the plan, unless a first-generation iPhone is already owned by one of the family members that will be using the plan. In that case, the new phone is sold and activated and the old iPhone is ported over to the new plan.
Some retail store employees say staffers may also "personalize" iPhone 3Gs by setting up an email account for customers at the point of sale.
Apple retail employees may not be able to determine whether existing non-iPhone AT&T customers are eligible for upgrade pricing. As such, it's unclear how iPhone 3G sales to non-iPhone AT&T customers will be possible at Apple retail stores. Additional information will be published when it becomes available.
Porting non-AT&T mobile numbers over to iPhone 3G on new AT&T accounts may take as long as 4 to 6 hours to complete. During this time, outgoing calls can still be made.
Apple retail employees will receive additional training on July 9th and 10th.
Apple retail managers were expected to receive more details regarding launch day procedures during a conference call sometime Monday (today).
The slogan appears to be "GET READY, GET SET, GO..."
Apple is expected to issue a press release with additional details as early as Tuesday.
In the meantime, Apple has provided customers with a support document which describes how to replace an original iPhone with an iPhone 3G.
Once payment for an iPhone 3G has been processed, Apple staffers will activate (unbrick) the phone by tethering it to a modified iTunes application. The activation process on the modified iTunes app will mirror the first few steps of the original iPhone home activation process, and employees (at least at AT&T) are being told not to progress beyond the "Set Up Your iPhone" screen, as can be seen in the below AT&T training screenshot.