Apple retail invades China this weekend (photos)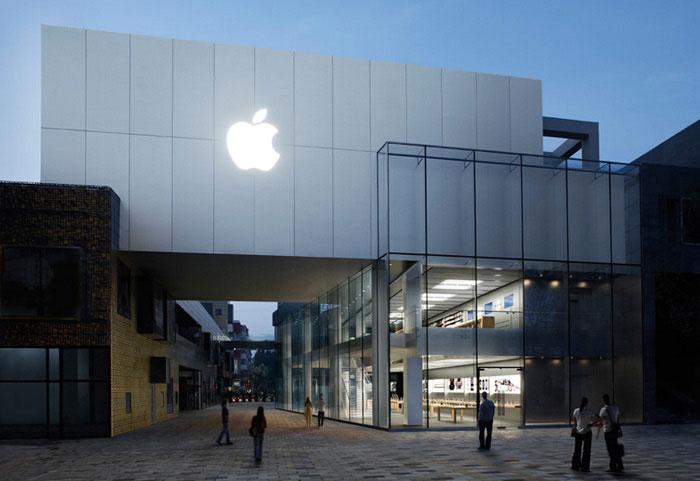 AppleInsider may earn an affiliate commission on purchases made through links on our site.
Ahead of the summer Olympics, Apple on Saturday will open the doors to its first retail store in China, a glass-enclosed high-profile shop situated in Beijing's newest retail development: the Village at Sanlitun.
Keeping with his tradition of attending Apple's gala international retail launches, our friend Gary Allen from ifoAppleStore has made the grueling journey across the Pacific to be on hand for tomorrow's grand opening at 10:00 a.m.
Allen reports that Apple's space within the Sanlitun complex "is nearly invisible from the street," because it sits within the center's inner courtyard. "But once you see it, it's impressive — a three-story glass façade covering two visible floors, and a level covered with stainless steel."
A large overpass reportedly caps off the store, funneling patrons to and from other portions of the shopping center. The overpass itself is covered with stainless steel and punctuated with a back-lit Apple logo near center mass.
Inside, customers will find the usually array of Mac and iPod products, as well as a sprawling Genius Bar staffed with technical support specialists. However, one thing they won't find is the iPhone, as Apple's negotiations with Chinese wireless carriers remain a work-in-progress.
According to Allen, a crowd of over 110 people had queued up in an enclosed space just to the left of the store as of midnight Saturday morning local time.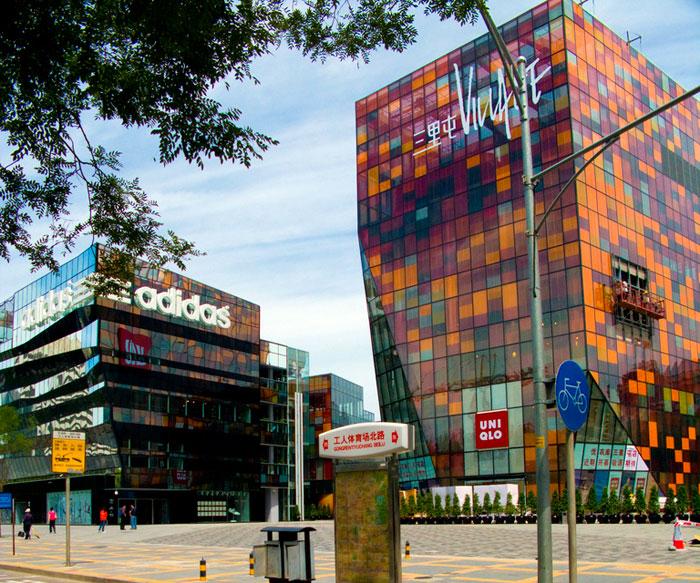 A broader view of the Village at Sanlitun retail complex | Copyright: sortabella.