Notes on iTunes biz, App Store, iPod biz, Jobs, new iPod hands-on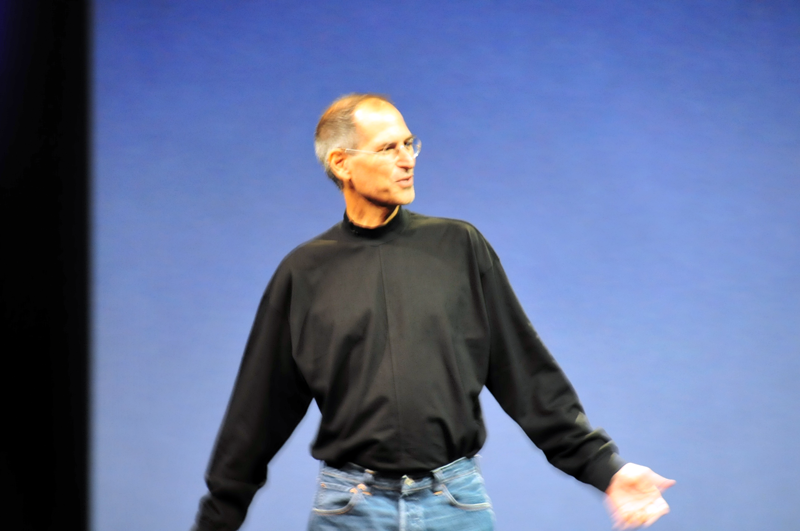 AppleInsider may earn an affiliate commission on purchases made through links on our site.
Apple today provide updates to some key statistics surrounding its music business and the App Store. Jobs later appeared on CNBC to address concerns about his health (again). And the first hands-on encounters with the company's new iPod line touch on some finer details of the new iPod touch, its Nike+ integration, and the fourth-generation iPod nano.
More than 65 million people worldwide have created accounts on the iTunes Store, enabling Apple to become the No. 1 distributor of music, period, ahead of Wal-Mart and Best Buy. The services vast content library now includes over 8.5 million songs, 125,000 podcasts, 30,000 television episodes, and 2,600 movies.
iTunes' stronghold on digital distribution may have been enough to compel NBC Universal to end its bitter feud with Apple over pricing. Tuesday marked the network's returned to iTunes, where all of its programming will be made available in both standard definition for $1.99 per episode and high-definition for $2.99 per episode. Back-catalog episodes from at least NBC are now appearing at 99 cents per episode.
As part of its renewed friendship with Apple and iTunes, NBC will offer one free download from each of its top series over the next two weeks.
The Genius function of iTunes 8.0 released today works by uploading — anonymously and voluntarily — a user's iTunes data to the iTunes 'cloud,' where it is then combined with knowledge of millions of other users' iTunes libraries. The more people that use Genius, the smarter it will get, said Apple chief executive Steve Jobs.
Meanwhile, users have downloaded more than 100 million applications from Apple's new App Store since launched less than two months ago. More than 3,000 applications — including approximately 700 games — are currently available on the store, with over 90 percent priced at less than $10 and more than 600 offered for free.
During July, the last month for which data was available, the iPod registered a 73.4 percent share of the US digital media player market. Sandisk has 8.6 percent of the US digital media player market, while Microsoft has 2.6 percent, and "Others" have 15.4 percent.
Over 160 million iPods have been sold to date, supporting a thriving ecosystem of iPod accessory makers who've brought to market over 5,000 add-ons. "They announce products even before we want them to," Jobs said, referring to early leaks of third party cases for the fourth-generation iPod nano. "It's so funny."
Responding to ongoing concerns over his health and, more specifically, the inadvertent publication of his obituary last month by Bloomberg, Jobs kicked off his speech Tuesday with a quote from Mark Twain: "The reports of my death are greatly exaggerated."
He later told CNBC during an interview that he's healthy, but could stand to gain 10-15lbs. "I'm doing just fine," he said. "I'm healthy."
Steve Jobs at Apple's "Let's Rock" event on Tuesday.
Apple has posted a guided tour of the second-generation iPod touch. Gizmodo had some hands-on experience with the new Touch following Apple's presentation and said the most noticeable thing "is just how thin it feels in your hand."
"The tapered edges make it feel like last year's iPod nano, and it isn't as heavy or dense feeling as the 1G iPod touch," Giz said. "As Jobs stated in the keynote, the built-in speaker really is for casual listening, as it's not loud enough to cut through the crowds here. But when held to the ear, it sounds decent enough for what it is."
The volume switch reportedly feels the same as the iPhone's, and while the dimensions of the new iPod touch are the same as the first generation, the new model "almost feels narrower compared to the original." The black Wi-Fi radio antenna cover is now oval shaped and "less conspicuous than before."
Separately, Apple is preparing to release iPod touch 2.1 firmware for first-generation iPod touch owners through iTunes.
Nike+ and first-gen iPod touches
Gizmodo also confirmed with Apple reps onsite in San Francisco Tuesday that Nike+ integration will only work with the second-gen iPod touch because "because of the technology required to connect the device to the receiver in your shoe" was not included in the original model (or iPhone).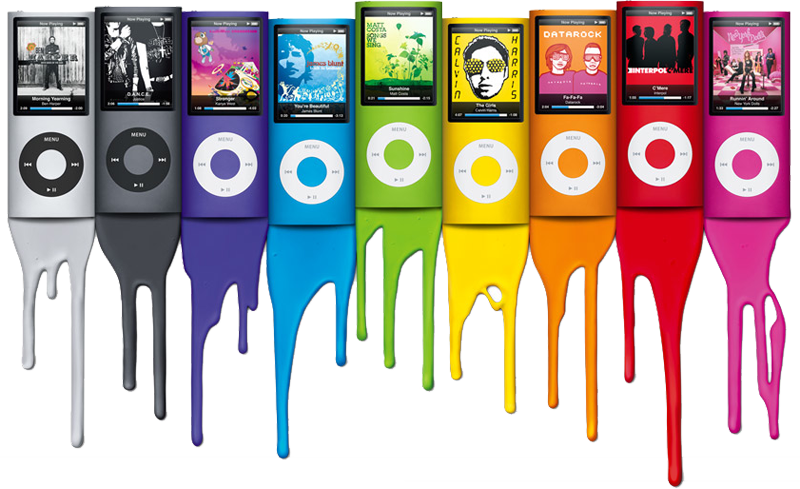 Apple has also posted a short video of the iPod nano's new features. According to Giz, the new nano is the first nano that uses USB charging only, so older FireWire chargers from docks a few years old will not charge the new model.

The blog's hands-on report adds that the new "shake to shuffle" function will not activate unless screen is active and the hold button switched to off. Also, the click wheel orientation will not shift when you use the accelerometer to switch to landscape mode.
Apple vice president Greg Joswiak reportedly noted that the menu button is always in the same position, and that it's not a problem that the controls don't shift because users are typically only scrolling in landscape mode.
Also, noted on our blogs, Apple has just released updates to Front Row and QuickTime for use alongside iTunes 8.