Microsoft's 'I'm a PC' campaign created with Macs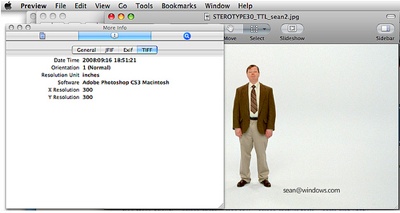 AppleInsider may earn an affiliate commission on purchases made through links on our site.
Metadata found on Microsoft's creative copy used in its 'I'm a PC' ad reveals that the graphics were actually produced using Macs running Adobe Creative Suite 3. After the details were published on the Flickr photo sharing site, Microsoft scrambled to polish off the embarrassing details last night
Microsoft's new ad features contrasts a "stereotyped PC user" dressed up like John Hodgman in Apple's Get a Mac ads with a number of people who say, "I'm a PC" apparently to affirm that they run Windows.
However, not even Microsoft itself can wean itself off the Mac, as the metadata discovered by Flickr user LuisDS points out. Microsoft was not only using Macs but also Adobe's software in place of its own Expressions Studio, which the company bills as software that "takes your creative possibilities to a new level."
.