T-Mobile introducing first Android-based mobile handset (live)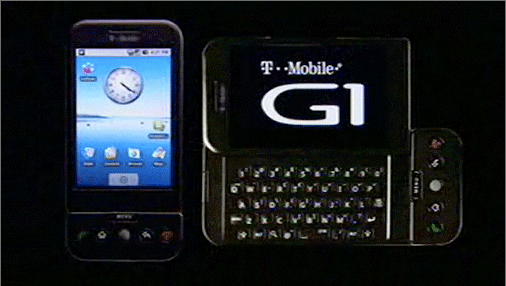 AppleInsider is supported by its audience and may earn commission as an Amazon Associate and affiliate partner on qualifying purchases. These affiliate partnerships do not influence our editorial content.
T-Mobile is currently holding a press conference to introduce the first mobile phone based on Google's open Android platform.
A Live Feed of the event is available. This article will be updated with notes of interest from the presentation.
Since Android is an open platform that's extensible by individual developers, Google believes Android phones will be "future proof."
The United States leads the world in voice and text message consumption, yet internet penetrations still lags. Today Google, HTC and T-Mobile are looking to "change all that" with the G1 — the first Android-based mobile handset.
Some of the G1's interface features:
Long press on touch screen to open up new features or delve deeper into features.
Frame photos and drop them to the home screen.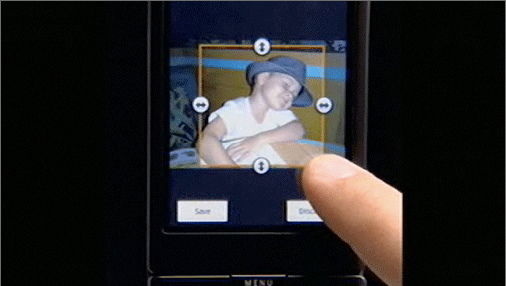 Drag and drop any application.
Window shade feature allows users to keep applications active, like instant message clients.
Street view and Traffic view in Google Maps.
Compass mode moves Google Map scenes as the user moves.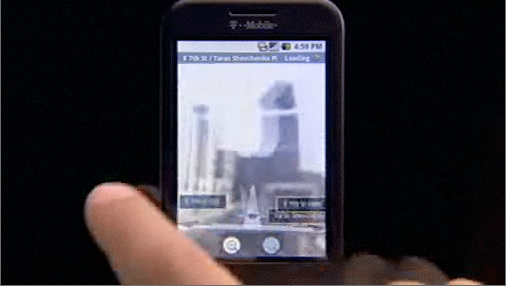 Global search function searches the entire handset.
On-screen controls for zooming sections of websites.
Multiple websites can be opened simultaneously.
"Long press" for sending email links from the browser.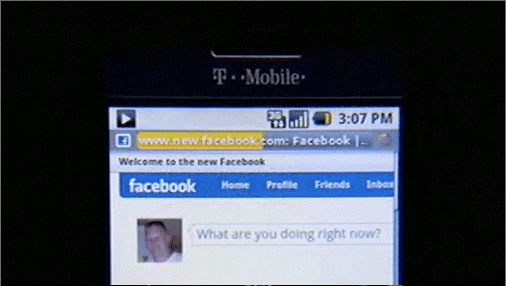 Android Market has user reviews like the App Store.
Priced below iPhone at $179
$35 for a data package with unlimited internet and text messaging. $25 for a data package with limited messaging and unlimited data.
Existing T-Mobile customers can order over T-Mobile's site beginning today and have it shipped to them.
G1 will be available in 22 US markets beginning October 22nd from select T-Mobile stores and third-party retailers. Early November for UK, across Europe in Q1 2009.
Hardware features, software features and limitations
Will be SIM-locked to T-Mobile.
Will be available for non-3G markets, but 3G is preferred experience.
Will include Push Gmail and IMAP.
Allows viewing of Microsoft Office documents and PDFs.
No desktop syncing app — all syncing over the back end and the network.
Syncs well with Google services such as Gmail, Calendar, etc.
Supports Bluetooth handsfree; A2DP coming later.
Dual-band and Quad-band so it will work on any GSM and GPS network in the world.
Will include "Chrome Lite" browser based on Webkit.
First implementation of 'online presence' through GoogleTalk on a mobile phone.
Supports AAC, WMA, MP3, but content from iTunes would need to be DRM-free to be compatible.
Google has a focused Android software roadmap for the next two years and will release the platform as open source next month when the first G1 handsets hit the market.
T-Mobile will launch biggest marketing campaign for a mobile device ever.
Google expects G1 to be more of a consumer device than an enterprise device — no Exchange support.
Google co-founder keeps referring to the Android Marketplace as "The App Store."
They're taking a lot of onstage "joint photographs" at random intervals during the press conference — very odd.