Bottom of MacBook Pro revealed; more last minute specs, pricing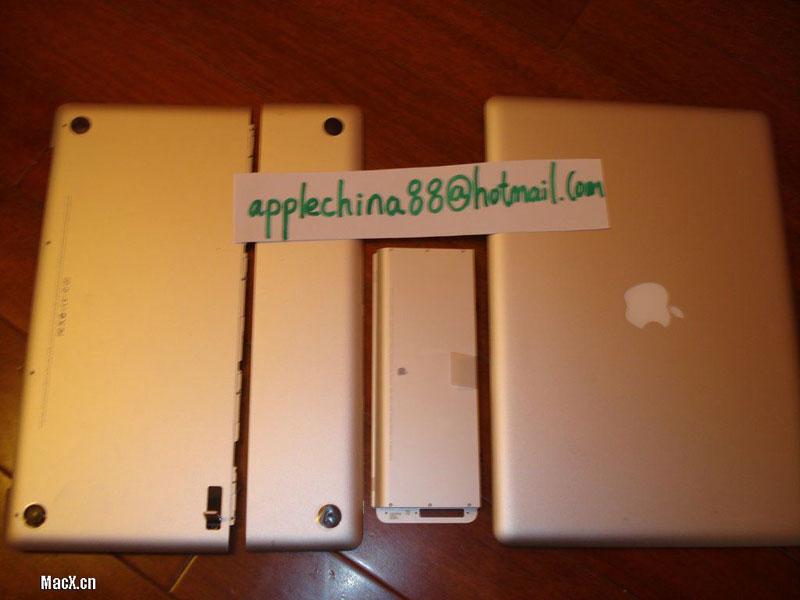 Some new photos reveal even more of Apple's new MacBook Pro casing, including its underside and battery cover. Meanwhile, some last minute specs for the 13-inch MacBook and MacBook Air have hit the web, in addition to confirmation of an $899 24-inch LED Apple display.
Daring Fireball John Gruber has published a lengthy last-minute report from its sources, covering the new MacBook, MacBook Pro, MacBook Air and new 24-inch Apple display.
The new 15-inch MacBook Pro has a trackpad similar to the Air's, in that it is bigger and supports additional multi-touch gestures. Unlike the Air's, the "new trackpad is made of glass, and is a button itself," according to the report. "You just press and it clicks. This is not like the current software option where you can enable 'Tap to Click' in the trackpad preferences, but instead a glass trackpad that acts as a physical button, with a click you can feel."
Gruber adds, and AppleInsider can independently confirm, that Apple does not plan to offer a matte-finish display on the new MacBook Pro, meaning customers will be stuck with only one option: glossy.
Separately, AppleInsider has heard that Apple may offer a higher-resolution display on the 15-inch MacBook Pro as a build-to-order option.
MacBook Pro CPU and Graphics
Gruber says CPU clock speeds and prices on the MacBook Pro will remain relatively unchanged at 2.4GHz ($1999) and 2.53GHz ($2499), but confirms Monday evening's report that the systems will employ two NVIDIA graphics chips with Hybrid SLI support. Specifically, each will include a NVIDIA 9400M and a NVIDIA 9600M GT.
MacBook Pro Casing Design
Meanwhile, MacX.cn has posted more photos of the new MacBook Pro's casing, revealing the bottom of the unit with its elongated, latch-release battery cover first detailed by AppleInsider back in July.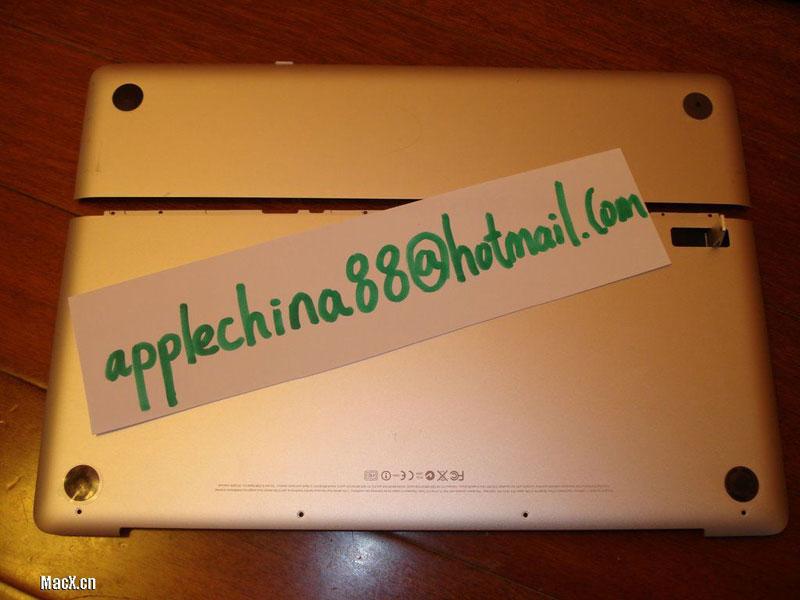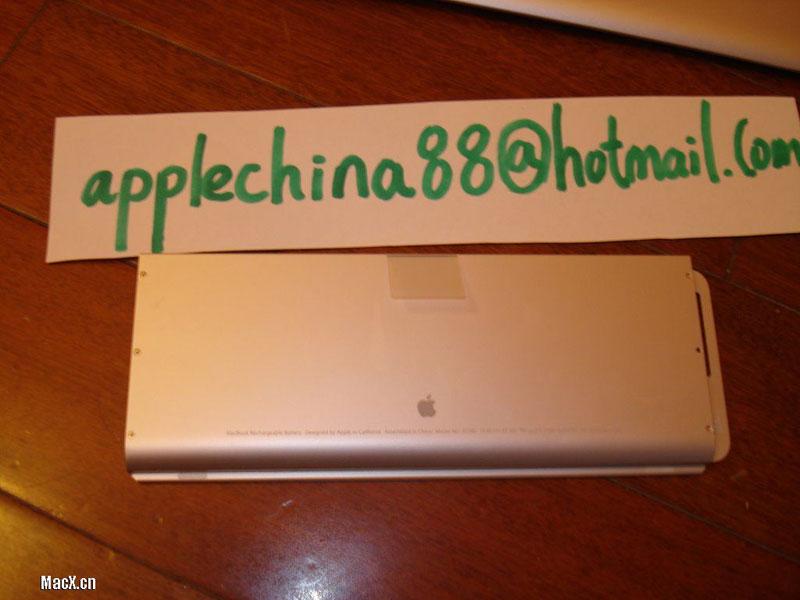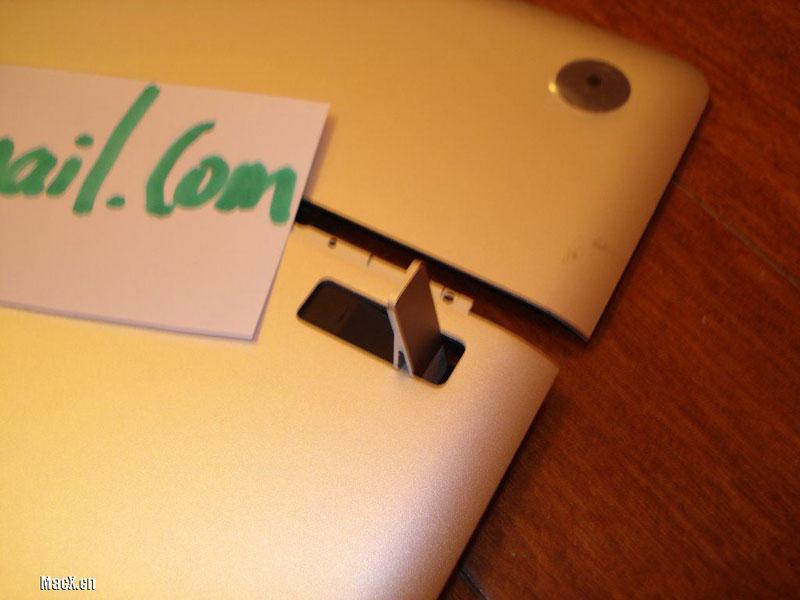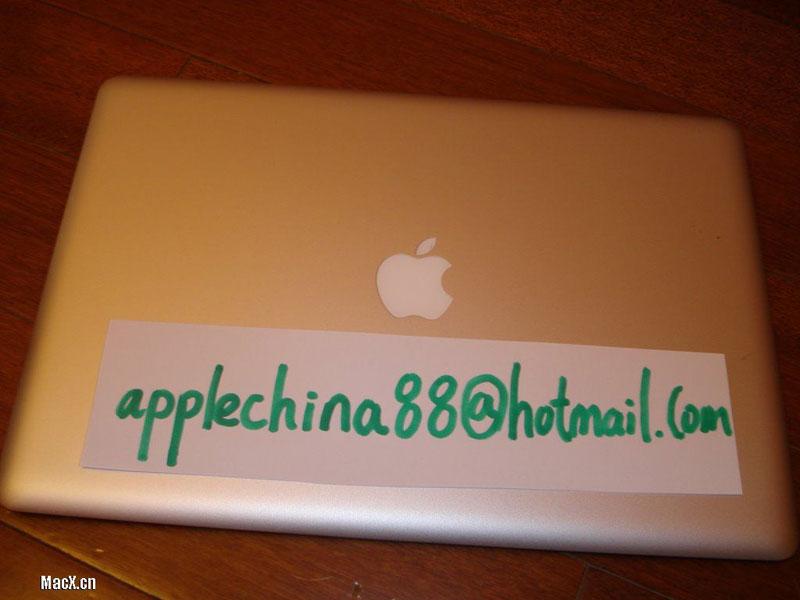 The 17-inch MacBook Pro will not see an update at today's event, as was reported by AppleInsider on Monday. Instead, Apple will continue the market the existing 17-inch model until it can fix some issues with a new 17-inch model that has been spotted in its labs.
The new 13-inch MacBooks are said to feature the same trackpad as its larger 15-inch cousins and include NVIDIA's new 9400M graphics chipset. Rumors of a $800 or $900 MacBook are false, however.
Instead, the existing 2.1 GHz white MacBook will remain in Apple's new lineup at a new price of $999. Two new aluminum models will be added:
$1299: 2.0 GHz, 2 GB memory, 160 GB disk
$1499: 2.4 GHz, 2 GB memory, 250 GB disk
Gruber notes that the new $1299 model sports a CPU that is 16 percent slower than existing model, but says Apple will argue that the new NVIDIA graphics chipset will more than make up for the difference.
Updated MacBook Airs will see no aesthetic or CPU changes, which will remain at 1.6GHz and 1.83GHz. They will, however, include NVIDIA's 9400M graphics chipset and offer larger hard drives: a 120 GB disk in the low-end model and a 128 GB solid-state drive in the high-end model.
New $899 Apple LED display
In his report, Gruber also confirms a new $899 24-inch Apple LED display, plans of which were first revealed by AppleInsider late Monday evening.
According to our sources, the display resembles the existing aluminum iMacs without the "chin" of aluminum, and features a thinner version of the iMac's stand and black bezel (like the new MacBook Pro and iMac). The display is also said to include a DisplayPort connector and MagSafe adapter.
Live Coverage of Today's Event