Intel shows off working Moorestown MID device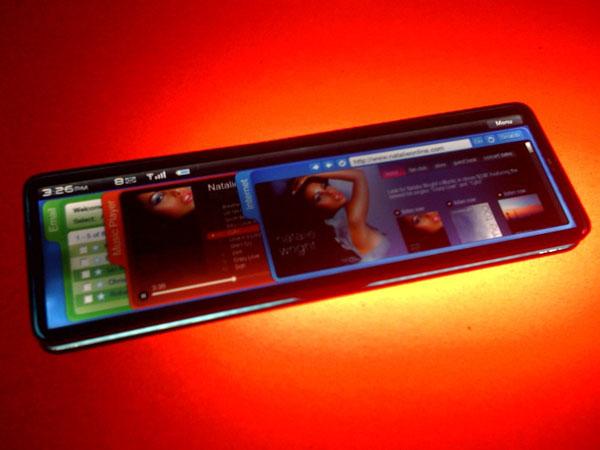 AppleInsider may earn an affiliate commission on purchases made through links on our site.
Intel on Monday showed off a prototype handheld based on Moorestown, its upcoming Mobile Internet Device (MID) platform designed to enable a new generation of ultra-thin, touchscreen devices with extensive battery life.
Presenting at the Intel Developer Forum in Taipei, Intel vice president Anand Chandrasekher said Moorestown will consist of a system-on-a-chip (SOC), codenamed "Lincroft," which integrates a 45nm processor, graphics, memory controller and video encode/decode onto a single part.
The chip will connect to a southbridge I/O hub codenamed "Langwell", which supports a range of I/O ports to connect with wireless, storage, and display components in addition to incorporating several board level functions.
When it arrives sometime in the 2009-2010 time, the Moorestown platform will introduce a more than tenfold reduction in idle power consumption when compared to Intel's first-generation MIDs based on the Intel Atom processor, Chandrasekher said.
Intel is targeting Moorestown at the smartphone space, claiming the technology will serve as a catalyst for new developments that will extend the full Internet experience into into a new generation of handsets with advanced wireless communications.
The platform will support a range of wireless technologies including 3G, WiMAX, WiFi, GPS, Bluetooth and mobile TV. Chandrasekher said Intel is collaborating with both Ericsson and Option on new 3G HSPA data modules that will come in 25x30x2.x mm small size and provide an "always connected" Internet-based experience.
In the videos below, the Intel exec can bee seen demonstrating the first working Moorestown-based handheld, which Engadget claims is "little more than a validation board running fresh from the factory, three-dayold Moorestown silicon in an Intel lab." A similar device had been flaunted by the chipmaker in recent years, though those versions are said to have been non-functional mockups.
At one point, it was reported that Apple would embrace Intel's MID platform as the foundation for its own next-generation mobile Internet device, sometimes referred to as a next-generation Newton handheld or Internet tablet.
Intel's vision of a next-generation mobile Internet device looks something like this.