Apple finally taking orders for new in-ear headphones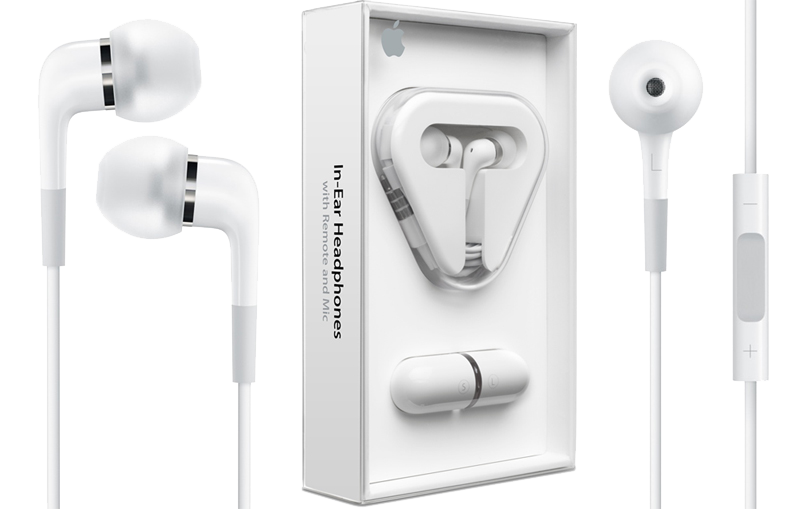 Apple this week began accepting orders for a pair of new headphone options designed for iPods, nearly three months after the accessories were first announced at a September media event.
The Apple online store is now reflecting availability of the $79 Apple In-Ear Headphones with Remote and Mic within 7-10 business days, while the $29 Apple Earphones with Remote and Mic carry a 3-4 week wait, and thus may not ship in time for the holidays.
At $79, the premium headphones include independent woofer and tweeter drivers, which should stand up to comparable dual driver headphones that usually sell for three or four times as much, according to Apple.
"They offer pro audio performance and impressive sound isolation, and convenient buttons let you adjust the volume and control music and video playback," the company says.
Meanwhile, the Apple Earphones with Remote and Mic are described as having "all the performance and comfort of the acclaimed Apple iPod Earphones plus convenient buttons that let you adjust volume and control music and video playback."
One of the biggest draws of the new headphones is their ability to facilitate audio recording on the latest generation of iPods without any bulky attachments. Unlike previous generation iPods, the models introduced in September — the fourth-gen iPod nano, second-gen iPod touch, and revised iPod Classic 120GB — all feature audio input through the fourth connector of the headphone jack like the iPhone.
While the new premium headphones sport volume controls — presumably using the same mic signal to adjust volume as the iPhone's mic uses to switch songs or accept incoming calls — they are not listed as compatible with the iPhone because it was not designed to adjust volume with the mic switch. On the other hand, the mic should still work and the headphones will work with any iPod or other standard headphone jack device.