More big names downsizing, pulling out of Macworld Expo [Ux2]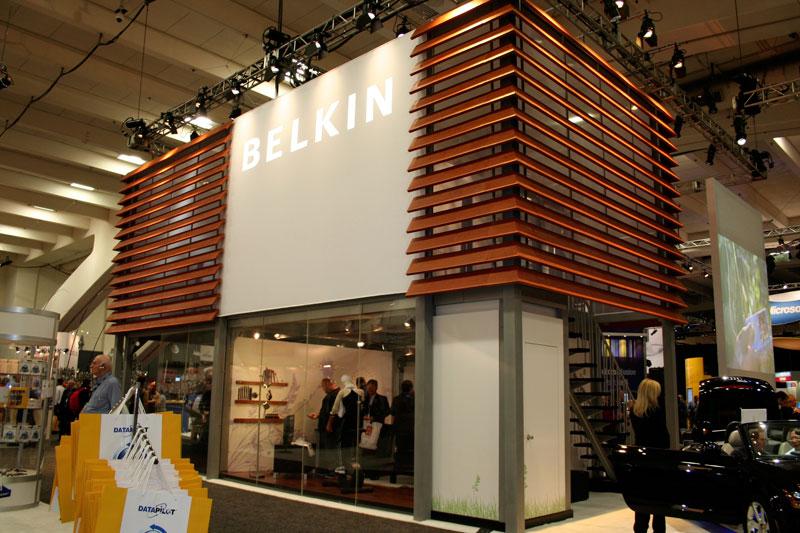 A faltering global economy is expected to take its toll on trade shows next year and January's Macworld will be no exception, with more big names planning to downsize their presence or pulling out altogether, AppleInsider has learned.
Those familiar with show organizer IDG's troubles note that the Adobe pullout has now been accompanied by Belkin and Seagate — a fact quickly verified by a casual inspection of the Macworld Expo exhibitor list, which shows neither of the hardware makers.
The move is deemed especially surprising for Belkin, which has not only been one of Macworld Expo's largest exhibitors in the past but is believed to have already paid for its booth space this year, people aware of the situation say.
Additionally, Google is known to be scaling back the size of its booth and will be joined by two companies — both of whose names are closely guarded — that will either follow in Google's footsteps or else withdraw their booths altogether. IDG is said by sources to be frantically negotiating to keep these exhibitors on the show floor.
Creative Labs has withdrawn while iPod accessory maker Marware has also scaled down, AppleInsider has also discovered through its access to old floor plans (PDF) of the South Hall from September in contrast to the November maps that notably show multiple blank spaces.
All the same, the reshuffling is having a positive side-effect for smaller firms: some exhibitors relegated to the less-trafficked areas in previous years like Elgato are now moving closer to the central Apple booths. Others like FastMac are also reportedly using the opportunity to upgrade the size of their presence.
And while these by themselves aren't necessarily dangerous to the show's health, people familiar with situation also claim that attendee registration is down by 20 percent versus the same period last year, providing the main reason for IDG's last-minute extension of the Early Bird discount for registration until December 8th.
While a struggling US economy is the likely reasoning behind the sudden caution from the exhibitors, insiders say the sudden rash of cancellations isn't entirely explainable as a cost-cutting measure.
With the 2009 event just one month away, Adobe and other firms will likely have already paid for much of their originally intended presentation — leaving them little reason to withdraw so late. Moreover, rough estimates put the typical cost of renting even a large space like those for Adobe or Belkin is said to be less than $100,000, or a relatively trivial price for multinational firms exhibiting at an important event. Many of these companies, including Adobe, are also located in the Bay Area and so have little in terms of travel expenses.
Whatever the motivations behind the exits, their combined effect will ultimately produce a smaller show than Macworld 2008, which was regarded as one of IDG's best Apple-related shows to date.
Update 2: The folks at VTC just dropped us a line to say they're now under contract to take over the space that was vacated by Belkin (booth number 1926).
"We were previously booked in to a different booth, but saw the opening of 1926 as a great opportunity to work within a larger space at the show," the company said. "VTC has been exhibiting at MacWorld San Francisco for more than a decade."
Update 2: The Wall Street Journal's D | All Things Digital blog further confirms Belkin's pull-out, saying the accessory maker will instead hold private meetings with its partners.
Insisting the move was strategic and not financially-driven, a spokesperson for Belkin said "we're reallocating show floor funds to hold private product meetings."