Apple co-founder Steve Wozniak to appear at Macworld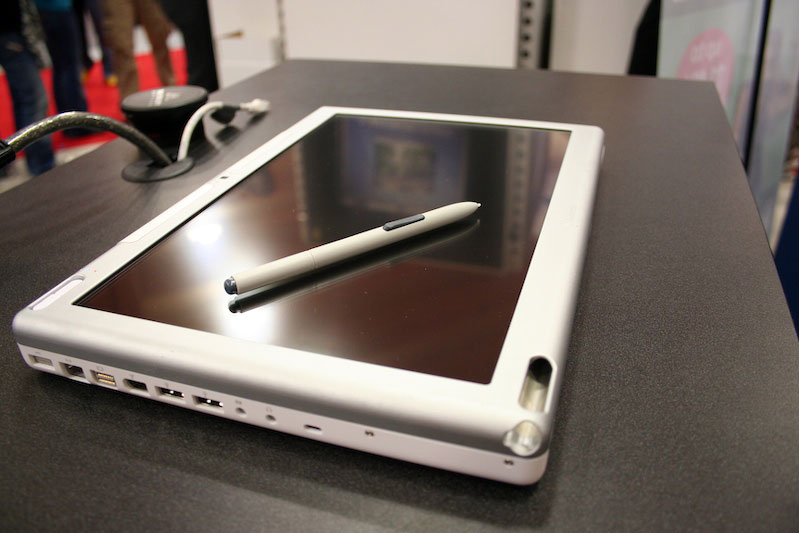 While the verdict is out on whether Apple chief executive Steve Jobs will make some form of appearance at next week's Macworld Expo, the 'other Steve' that helped co-found the company more than 30 years ago will be on hand to throw his weight behind a third-party product launch.
Modbook maker Axiotron announced Wednesday that Wozniak, an active member of its board of advisors, will participate in the unveiling of the company's latest products and technologies in the main presentation area of its booth (#502) on Tuesday, January 6th, 2009, at 12 pm.
Axiotron's booth has drawn some of the largest crowds at the past two Macworld Expos as show-goers flocked to take its "Modbook" tablet computer for a test run. The device, which sells for $2,249 and above, is an after-market hardware modification to Apple's MacBook notebooks that transforms the portables into the "first ever Mac OS X tablet computer solution."
At this year's show, Axiotron's chief executive Andreas Haas will highlight the improved and enhanced Modbook and also provide a first look at the company's latest innovations, including Quickscript, its new handwriting recognition software.
Haas will also offer a window into Axiotron's unique product development process, while Wozniak present his vision of how Axiotron's approach may represent a bridge between past breakthroughs and future innovations.
"I look forward to Steve's participation at Macworld," Haas said. "His excitement about our Modbook has been both gratifying and inspiring. As fellow Newton MessagePad enthusiasts, Steve and I share the desire to bring back some of those powerful pen tablet features that have been dormant for so long, and I am delighted to present some of what we have been working on."
The event will be open to all Macworld attendees.