Macworld site rife with concealed banners (photos)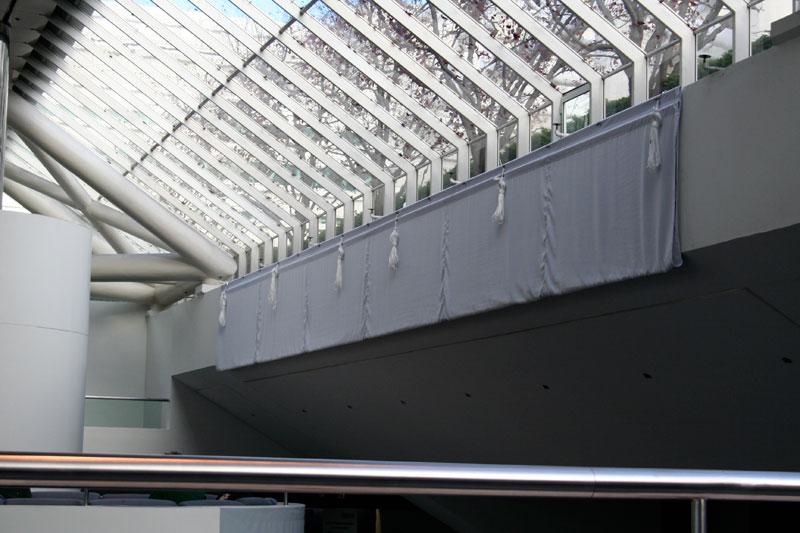 Despite lessened expectations for next week's Macworld Expo, the Moscone Center venue for the trade show already sports roughly a dozen sprawling, cloth-concealed banners that hint at several product announcements.
Five banners shrouded by white cloth, approximately 60 feet in length, can be seen immediately upon entering the Moscone South Hall. Three hang just above eye level on the ground level while the other two sit just above the entrance to the south hall exhibits.
Inside, contractors have recently begun to piece together Apple's booth, where another half dozen or so banners can be seen concealed by black cloth. At least one narrow banner spans the width of the booth while a few others run the height of the hall, from the ceiling to the floor. (The banner setup looks similar to last year's).
Meanwhile, a Mira Mobile production crew was in full swing outside the Moscone West, apparently partaking in a dry run of next Tuesday's inaugural keynote address, to be hosted by Apple marketing chief Phil Schiller.
We snapped a photo of the rehearsal live feed through the open door of Mira's mobile unit. The individual on stage wasn't Schiller, and actually looked more like Al Gore or Intel chief Paul Otellini. Probably just a random tech guy...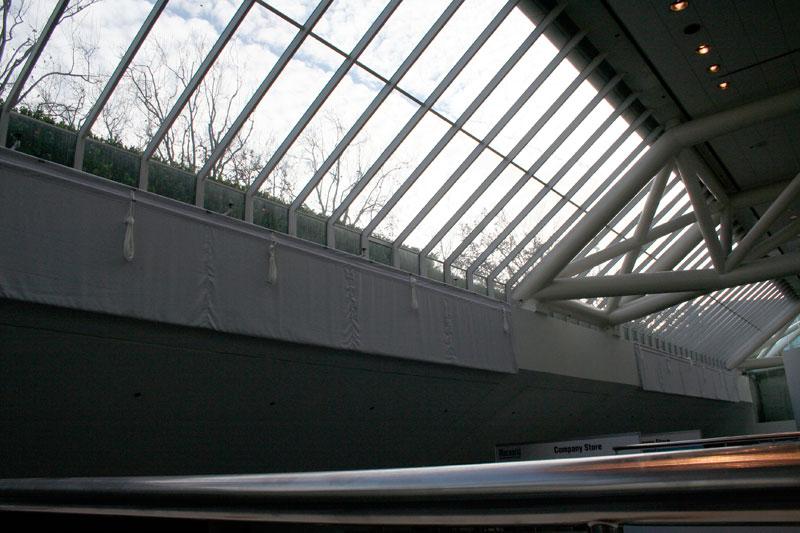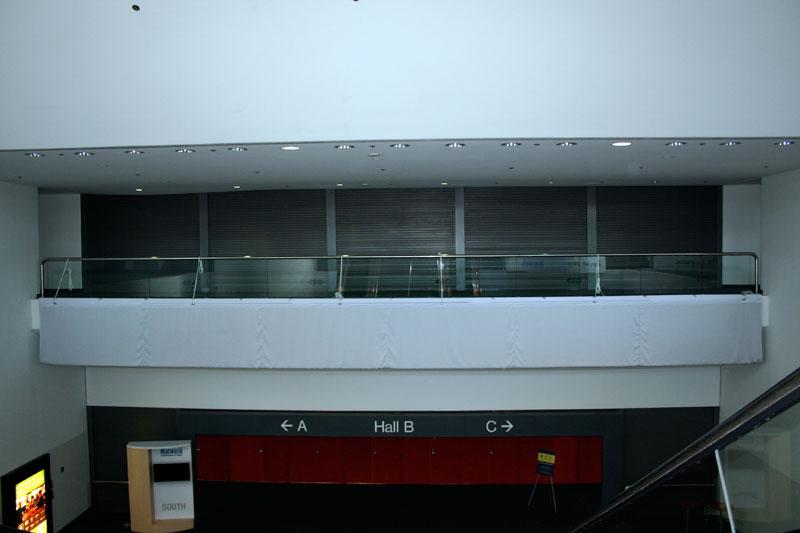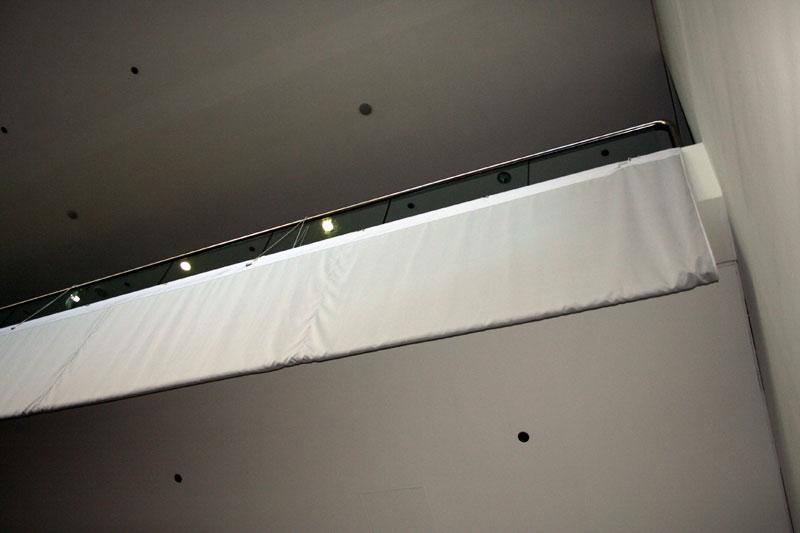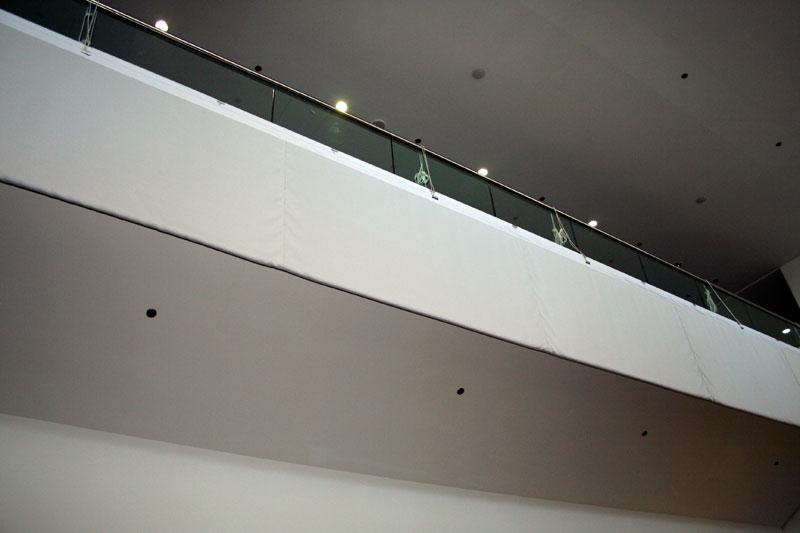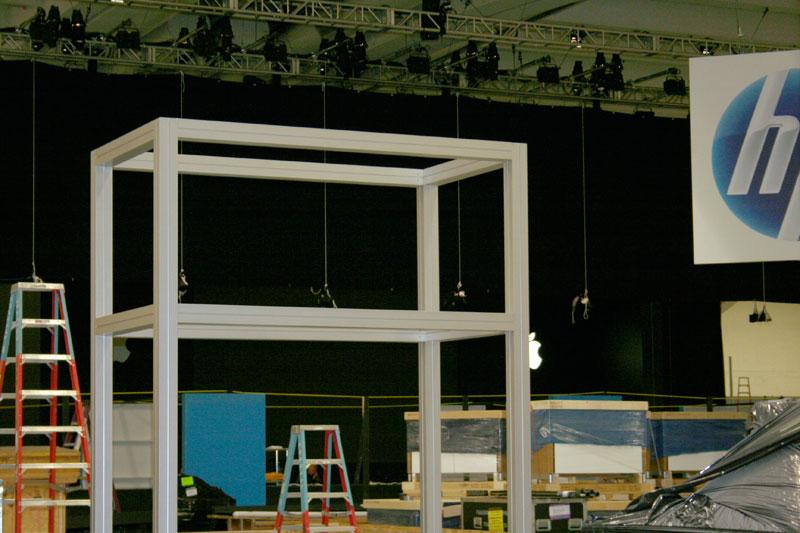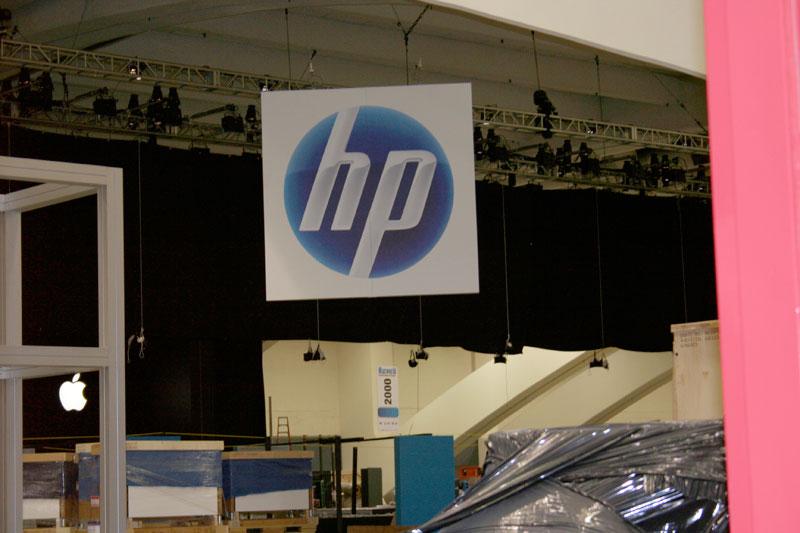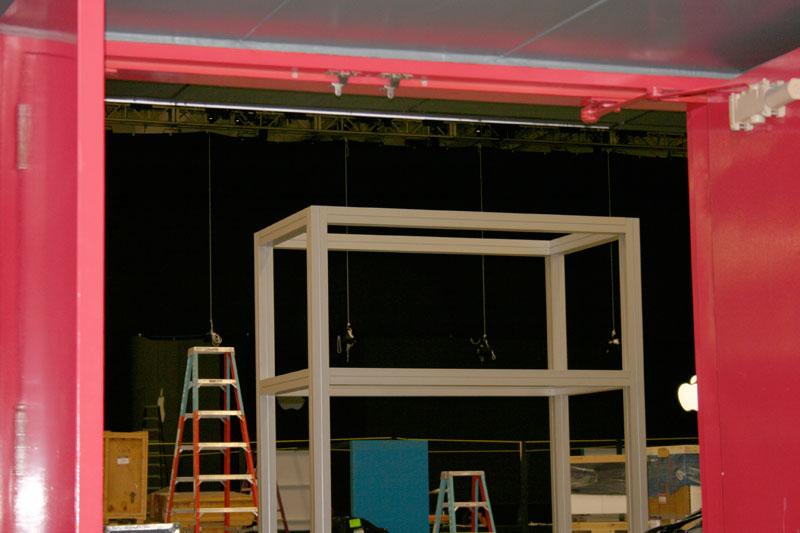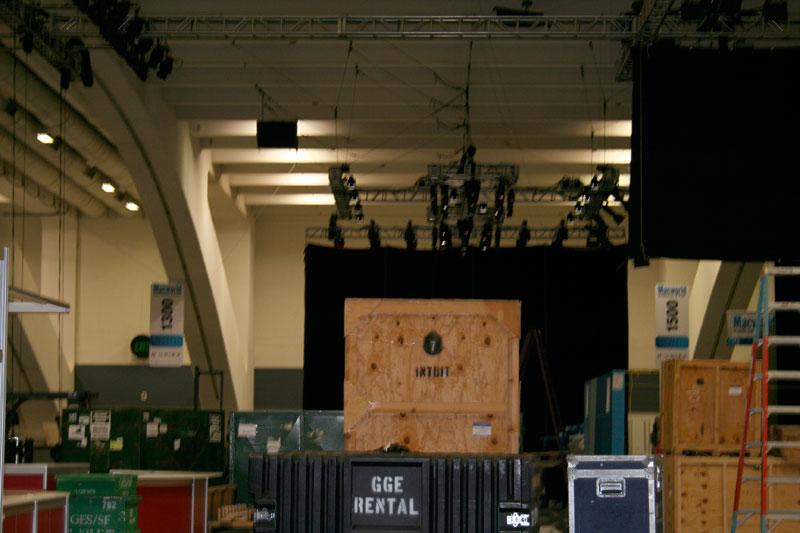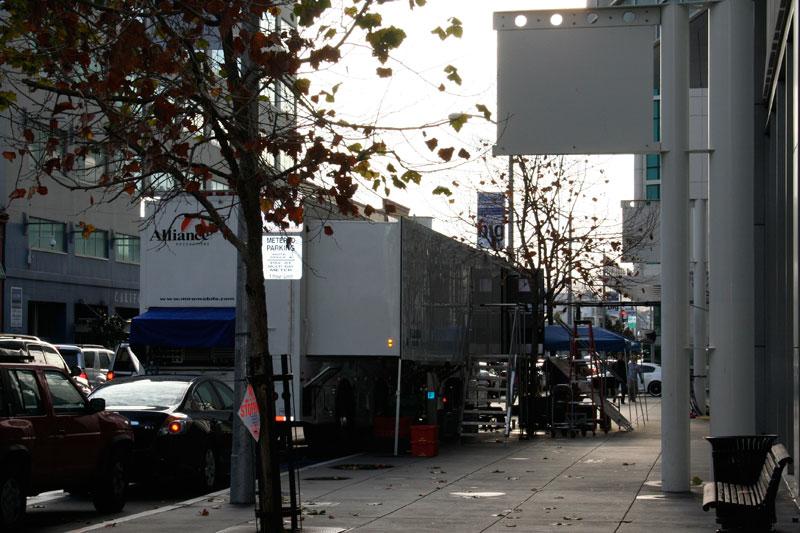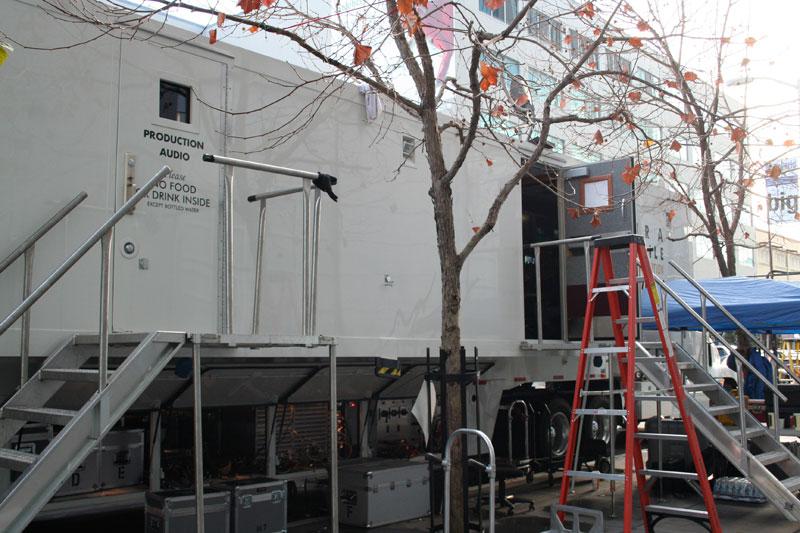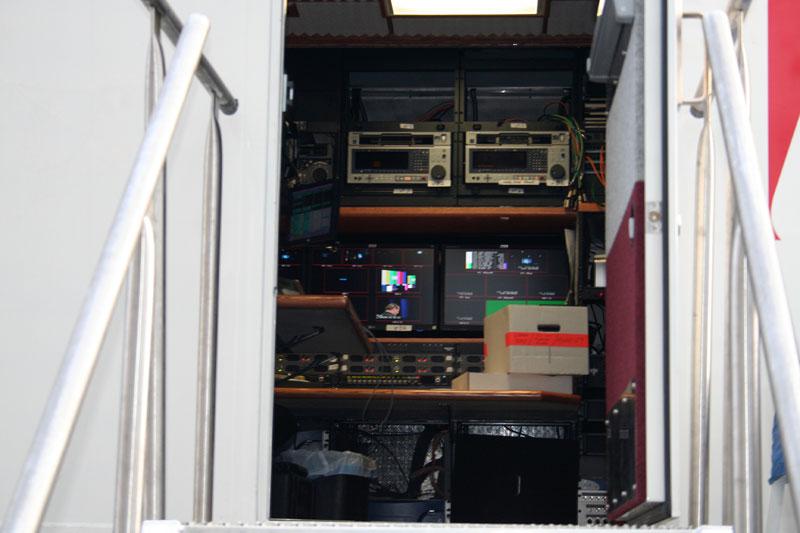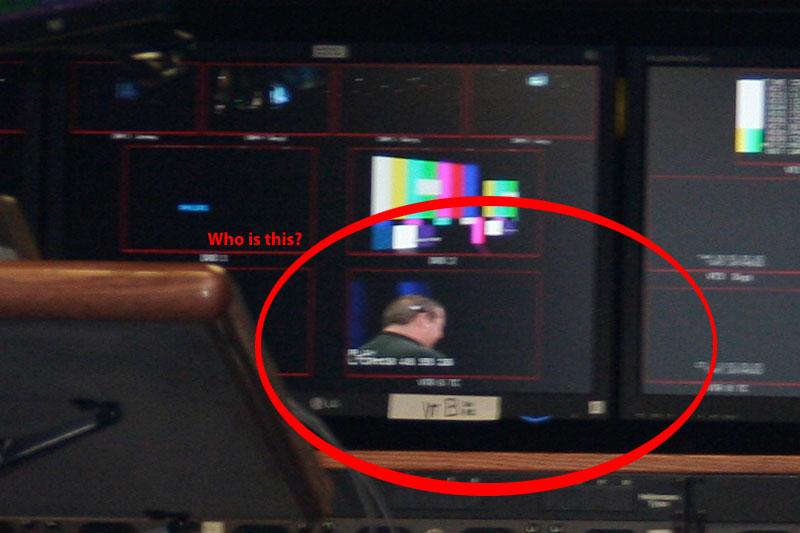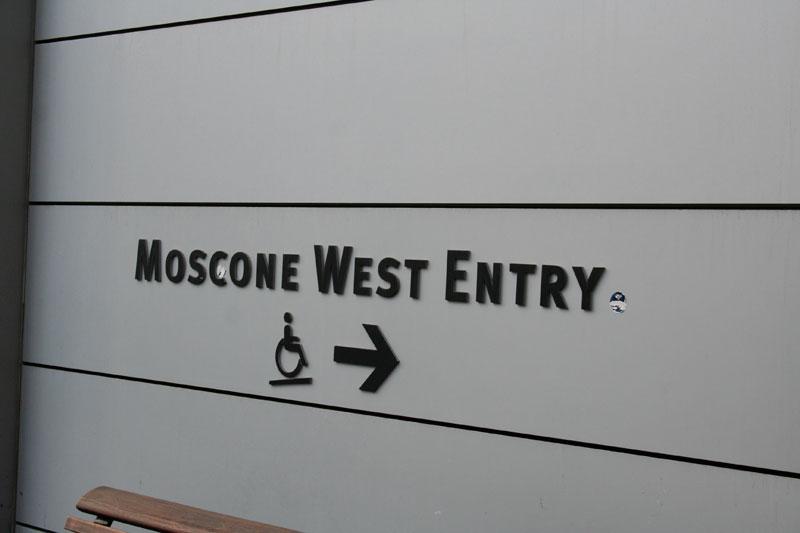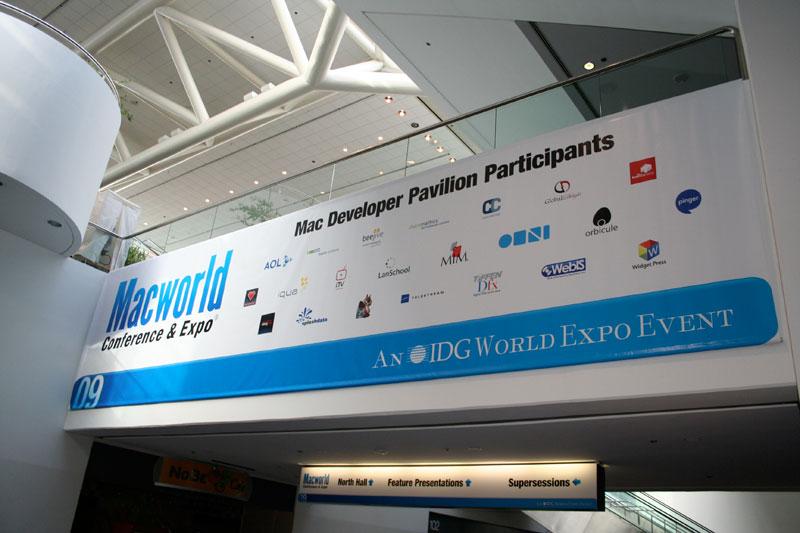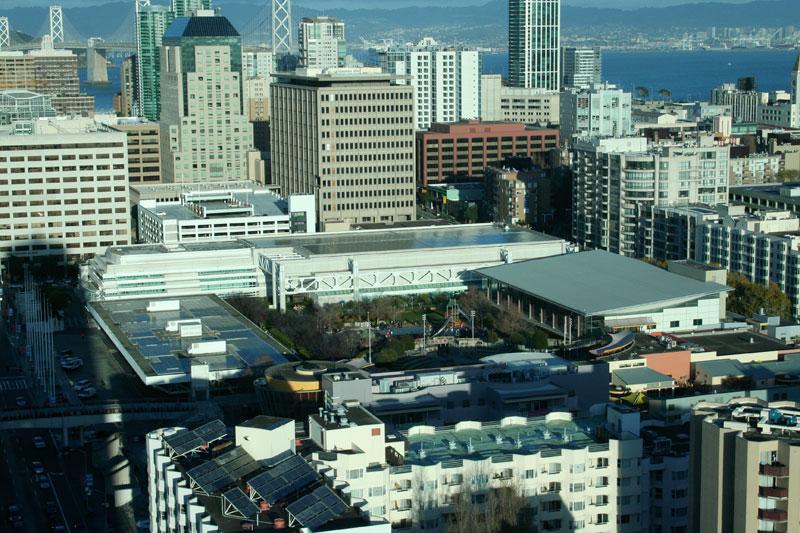 A bird's eye view of the Moscone South.