An evolving Dell rumored to enter smartphone market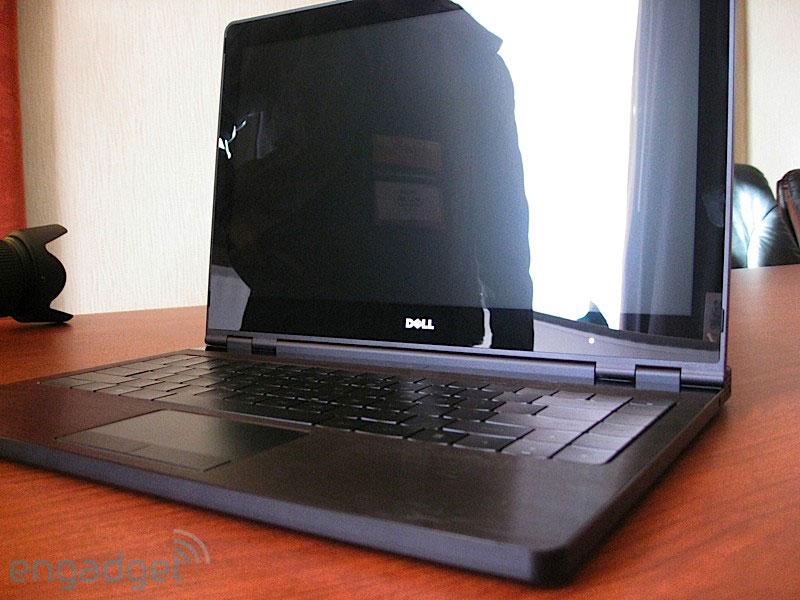 AppleInsider is supported by its audience and may earn commission as an Amazon Associate and affiliate partner on qualifying purchases. These affiliate partnerships do not influence our editorial content.
An equity research note discussing a possible Dell bid for cell phone market share is the latest sign of a company shifting its strategy to better compete against Apple and others.
Kaufman Brothers' Shaw Wu suggested an announcement could come as soon as 3GSM or the Mobile World Congress event in Barcelona in mid-February. He wrote, "From our supply chain checks, Dell has been studying the cell phone market and talking with component suppliers and manufacturers for nearly two years now."
(AÂ quick search confirms this, with stories going back to February 2007 and even a mention of Dell planning a cell phone in 2005.)
Wu cited his sources as saying a launch is now "closer to reality than before" and that he sees the PC maker entering the cell phone market as "inevitable." The analyst also noted that Dell's president of consumer business Ron Garriques joined the company in early 2007 after gaining "considerable cell phone expertise" with Motorola.
According to Wu, the smartphone market is still in the early stages of adoption, comprised of "approximately 13% global penetration in the overall 1.1 billion unit cell phone market."Â Apple iPhone and RIM BlackBerry are a clear No. 1 and No 2, but Dell could compete for the No. 3 spot against HTC, Nokia, Samsung, LG, Motorola, Sony Ericsson, Hewlett-Packard, Palm and iMate.
Wu believes Dell should consider acquiring a software maker and develop its own operating system to better stand out from a large segment of the market all running either Windows Mobile, Symbian, or Android.  Palm, of course, recently announced its new webOS.
This would be a break from the past when Dell's Axim was a line of Windows Mobile-powered Pocket PC personal data assistants, discontinued in April 2007. Another Dell smaller form factor hardware device, the Dell DJ music player, was shelved in 2006.
"[Dell] is in the midst of an identity crisis and needs to figure out what it wants to be and where it wants to go," Wu advised his clients.
Recent product announcements and rumors would seem to indicate Dell is trying mirror some of the steps taken by Apple, which has long ignored the low-end of the notebook market in favor of high-quality machines at matching prices. While Dell still sells budget notebooks, its new Adamo line is a clear attempt to enter the "luxury" realm in which Apple has enjoyed success with its MacBook Pro and MacBook Air. It's also an acknowledged attempt from the Austin-based systems builder to increase its emphasis on attractive design.
The Dell Adamo | Image compliments of Engadget.
While hinting at the Adamo this past December, Dell consumer sales and marketing VP Michael Tatelman was quoted, saying, "I think we need to get some iconic products out there, so people associate Dell's brand with other things."
Tatelman elaborated this week, telling attendees at CES that "Alienware is [Dell's] top performance brand, Adamo is our top design brand."
There's been a clear shift in Dell's product lineup from mostly nondescript gray machines, occasionally with a touch of blue or two, to colorful and even user-customizable designs in the Studio line, which Dell touts on its website as "highly personalized - inside and out."Â Meanwhile, of course, Apple's designs are arguably its most recognizable trademark outside of the iconic piece of bitten fruit.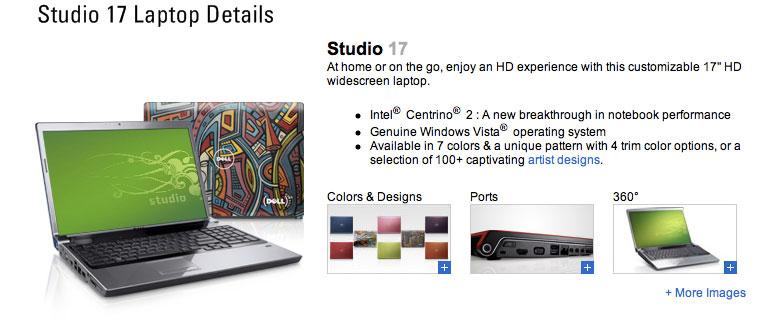 And while both companies could claim a similar story — leading computer manufacturer boldly introduces new cell phone — Dell is in a much different position than Apple was in 2007. Apple's identity crisis was staged and fought over a decade ago, having been led from rock bottom by the return of co-founder Steve Jobs, who also brought years of experience in building and maintaining the NeXT operating system to the iPhone drawing board. For its part, Dell remains largely dependent on Microsoft Windows and has recently enjoyed only mixed success at best in the non-computer hardware markets it has entered.  Meanwhile, it's facing fierce competition against other Windows PC makers, but it has rebounded somewhat in response to HP's theft of the U.S. sales crown.
Ultimately, Dell must recognize and improve upon what its competitors have already brought to market, Wu argues, noting that time may be limited in a quickly crowding cell phone market where success thrives largely off of innovation.
"Perhaps the tough macroeconomic environment buys the company some time, but we believe Dell needs to send a stronger message to its customers and investors by taking bigger and bolder steps than it has done so far," he said. "Entering the cell phone market could be the catalyst, but we believe it needs to be careful in its strategy as the cell phone market is similar to the PC market where most devices are low margin commodities and the winners are vendors with very differentiated products."