Apple confronts Wired over Mac OS X netbook hacking tutorial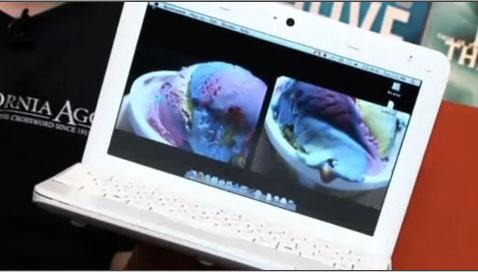 A December video tutorial teaching viewers how to modify a netbook to run Mac OS X has landed tech magazine Wired in hot water with Apple's legal department.
Wired's Brian X. Chen posted a video podcast to the Gadget Lab blog on December 1st that demonstrated the installation of an "illegal, hacked version" of Mac OS X Leopard onto an MSI Wind netbook.
"I start out by telling you where to download the hacked operating system software," Chen wrote. "You'll also need to download and install a copy of OSX86 tools. Then I walk you through the steps of how to put the OS on a USB flash drive (at least 4GB) to copy it onto the netbook."
Just hours ago, Chen sent an update to his Twitter account: "Just found out Apple is suing Wired for my video tutorial on hacking netbooks to run Mac OS X. One hell of a way to start off the day." It later turned out that Chen misunderstood the situation, and a formal complaint has not been lodged with the US court system.
Since then, copies of the video have disappeared one-by-one from the original entry at Wired's site and from YouTube. However, a lone copy of the video remained on the video sharing website as of press time, which can be seen below.
Mac OS X running on the hacked netbook.
Apple has most likely sent a cease-and-desist letter to Condé Nast Publications, Wired's parent company, rather than suing for monetary damages. The Cupertino-based Mac maker probably took issue with Chen's links and directions to websites where readers could download illegal hacked versions of Mac OS X 10.5 Leopard, although he did encourage viewers to compensate.
"It would be very polite to have your own purchased retail version of Mac OS X Leopard," Chen says in the video before giving the URLs.
Apple in recent months has been stepping up its efforts to protect its proprietary software from hackers who wish to free it from the company's encapsulated and tightly-knit ecosystem. This past February, the company fired off a cease-and-desist notice to developers of the Hymn Project, software that stripped FairPlay DRM from iTunes Music Store purchases. A similar legal complaint was delivered last November to users of a wiki called Bluwiki who were seeking to modify the iTunesDB index file to enable iPod touch and iPhone syncing with Winamp and Songbird instead of iTunes.