U2 jumps ship from Apple to Research in Motion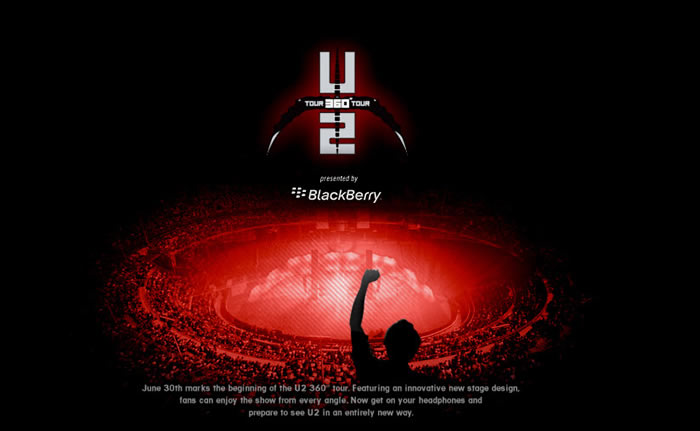 In a move that will clearly distance itself from one-time ally Apple, world-famous alternative rock band U2 revealed plans for its upcoming tour to be sponsored by Apple rival Research in Motion, in what the two sides are calling a "shared vision."
What had once been a very close relationship between U2 and Apple seems to be over. As the band prepares its new Live Nation-presented U2 360 tour — expected to be its biggest yet — the band has announced Research In Motion with its BlackBerry line of smartphones will be the tour's major sponsor.
"This tour announcement marks the first stage of a relationship and shared vision between RIM and U2 that we expect will lead to new and innovative ways to enhance the mobile music experience on the BlackBerry platform for U2 fans," said manager Paul McGuinness. "We look forward to sharing more details as the relationship unfolds."
The tour will visit fourteen European cities, then move to North America with a September engagement at Soldier Field, the home of the Chicago Bears football team.
"I think this deal says a lot more about U2's commercialism and partnership with Live Nation than it does about the future of iPod and Apple's ongoing influence in the music industry," CNBC's Jim Goldman said about the matter.
An advertisement for U2's upcoming tour | Image courtesy of U2365.com.
"U2 is one of the greatest bands in the world and we are floored to be working with them," Apple chief executive Steve Jobs said at the time. "We just want to make some innovative products together, and we hope U2 fans will love having their very own special edition iPod."
A year later, U2 helped launch the new iPod video with an ad campaign featuring a live music video for the track "Original of the Species."
In June 2006, another new U2 iPod, now with video, was unveiled.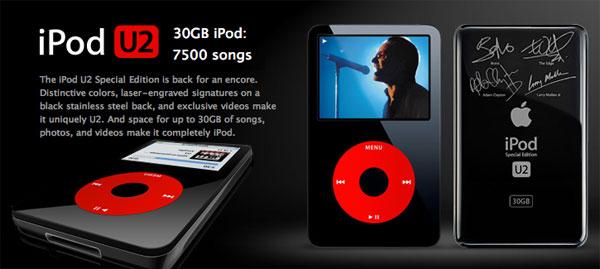 U2 frontman and activist Bono also helped debut several (PRODUCT) RED iPods to benefit a campaign to fight AIDS in Africa.
In his report, Goldman added one interesting fact that could be a possible reason behind the shift for U2 away from Apple. Bono is a partner in the venture firm Elevation Partners, which owns 39 percent of Palm. The handset company is planning to release its touchscreen Pre smartphone to compete with Apple's iPhone sometime this summer.