Apple switches on iTunes Genius for videos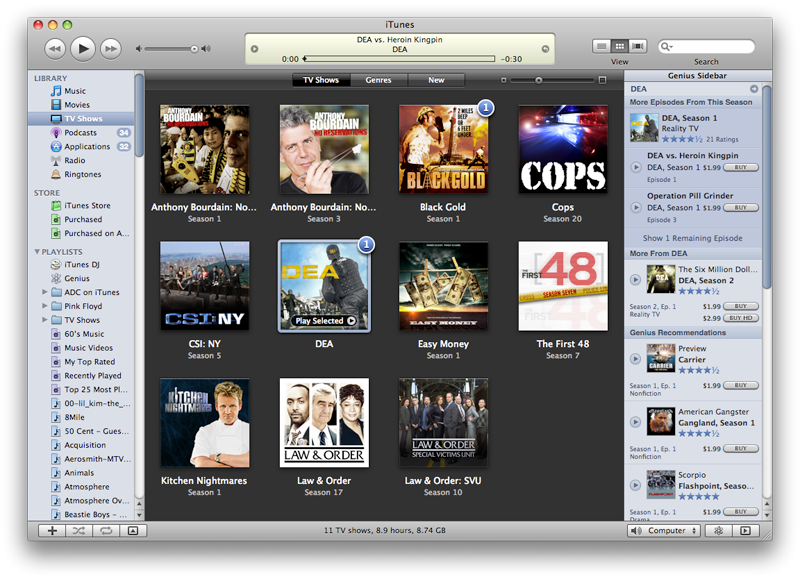 Apple this week flicked the switch on its iTunes Genius recommendation engine for movies and TV shows, a feature it originally planned to introduce alongside the release of iTunes 8.1 earlier this month.
First introduced with the release of iTunes 8.0, Genius is the name given to Apple's proprietary recommendation engine that uses collaborative filtering and iTunes' built-in rating system to generate music recommendations for iTunes customers based on their existing music catalog.
Put more simply, the technology lets iTunes Store customers select any song from their library and then click the Genius button to create a playlist of similar-sounding songs from their library. A Genius sidebar also appears on the right-hand side of the iTunes window and recommends music from the iTunes Store that customers don't already have, based on the songs they select.
It's the latter feature that Apple promised to expand to video files in the hours leading up to the release of iTunes 8.1 a few weeks ago, before pulling the plug for undisclosed reasons.
Nevertheless, readers are reporting Tuesday that Genius iTunes Store recommendations for Movies and TV Shows have suddenly started to show up alongside their iTunes libraries, a claim AppleInsider hasverified(see screenshot).
When selecting an TV Show from your iTunes library, for instance, the Genius sidebar now lists additional episodes from that show's same season, additional shows from other seasons, and then 10 recommendations for similar shows.