Apple sued over iPhone's access to iTunes, camera chips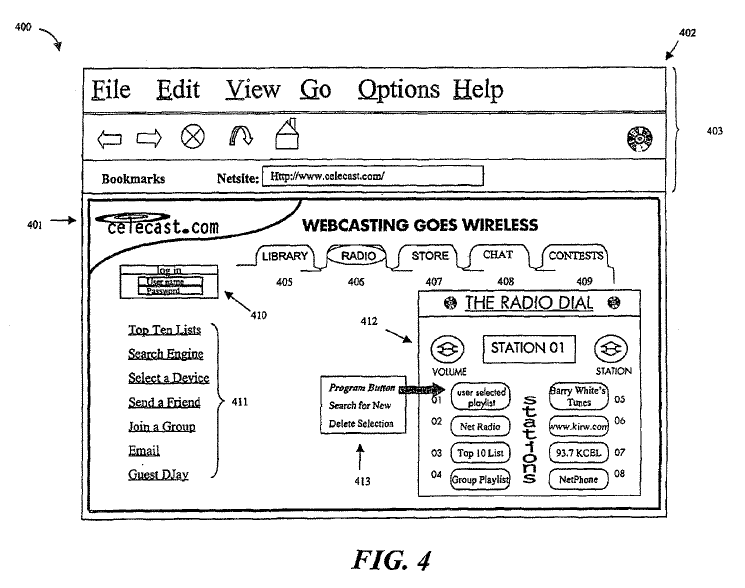 Apple has been targeted twice in lawsuits this week by companies that claim patent infringement in the iPhone, the App Store, and even the chips that power its camera.
The most notable, from Affinity Labs, accuses Apple of violating three patents for sending information wirelessly to a portable device, including for browsing downloading online content such as music or voice mail that could then be copied or streamed to a handheld over a wireless network, including cellular service; they even describe a system that could dock the portable with a boombox or car stereo to carry music over without involving a second wireless link.
Affinity's 7-page suit, filed in a Lufkin Divsion, Eastern District of Texas US court, contends that the iPhone and iPod touch tread on each of the patents by themselves. However, the plaintiff also claims that making music available through iTunes, and software through the related App Store, also unfairly copy its own browsing, downloading and transferring techniques.
Apple was purportedly made aware of the oldest of the patents on its grant date in March 2007, though the two newer patents were granted relatively recently: one in October of last year, and one as late as February 2009. It's not apparent that Apple was made aware of either of these before this week's filing.
An example of online content browsing shared among Affinity's patents.
The second lawsuit is less direct and hopes to find Apple guilty by association. Submitted to a court in the Marshall Division of the Eastern District of Texas — an area notorious for its friendliness to plaintiffs in patent lawsuits — the complaint from Accolade Systems maintains that Aptina Imaging and Micron are violating a patent for detecting a camera's sensor intensity saturation by producing three CMOS image sensors.
By using at least one of these sensors in the iPhone, Apple is responsible for contributing to the violation of the patent, Accolade says. Notably, an original version of the lawsuit obtained by AppleInsider had mentioned Apple only incidentally and didn't include it as a defendant, revealing that Accolade had originally been content to sue just Aptina and Micron before deciding Apple could be a target as well.
In either of the lawsuits, both of the plaintiffs are less than certain about their goals and simply hope to land injunctions against Apple that stop it from infringing on their patents as well as unspecified damages they hope to determine in their respective jury trials.
As is nearly always the case in legal matters, Apple hasn't commented on either of the lawsuits.