Apple removes iPhone Bluetooth Headset from online store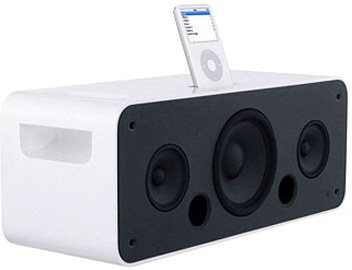 AppleInsider may earn an affiliate commission on purchases made through links on our site.
Apple's iPhone Bluetooth Headset has now been completely removed from the Apple online store, suggesting the company will cede the headset business to third parties or return with an improved version leveraging new features in iPhone Software 3.0.
The minimalist headset's removal followed a week-long period of its being listed as discontinued. AppleInsider has since received a couple of unconfirmed tips that suggest Apple may have recently recalled existing inventory of the iPhone Bluetooth Headset for undisclosed reasons.
Apple regularly discontinues its existing products to clear inventory for revised new models, so the delisting may suggest that the company is planning a new headset that takes advantage of improved Bluetooth features in the upcoming iPhone 3.0 Software release.
One new feature in iPhone 3.0 is support for A2DP (Advanced Audio Distribution Profile), a Bluetooth profile already supported in Mac OS X Leopard, which enables wireless stereo audio streaming to headsets, speakers, a car stereo, or similar outputs.
Existing A2DP stereo headsets are often regarded as battery hogs, but as the technology in supporting chipsets and power management improve, Apple may likely be considering the option of introducing a new stereo headset with playback controls and hands-free features, which would not only work on the iPhone, but also on the second generation iPod touch and the company's notebooks and Bluetooth enabled desktops.
It's also possible that Apple may want to cede the headset business to third party partners, just as it has previous stepped out of other businesses that were less than central to its hardware business.
In the 90s, Apple jumped out of the market for digital cameras, scanners, and printers. More recently, the company introduced and then discontinued its iPod Hi-Fi portable speaker system for the iPod, introduced in 2006 and then discontinued without a replacement the following year.
The company subsequently released a statement saying, "Apple has decided to focus priorities on the iPod and iPhone and will not be making more iPod Hi-Fi units. There are over 4,000 accessories in the iPod ecosystem and hundreds of speakers systems designed specifically for the iPod, which provide customers with a wide variety of options."