Apple proposes iPhone that calls security agency when stolen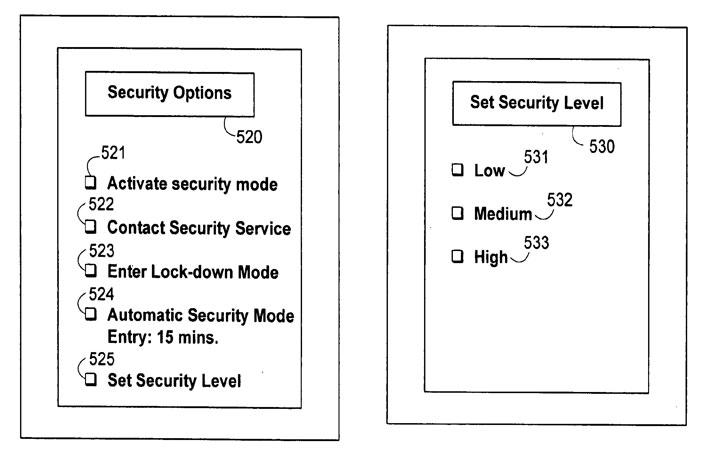 AppleInsider is supported by its audience and may earn commission as an Amazon Associate and affiliate partner on qualifying purchases. These affiliate partnerships do not influence our editorial content.
In the latest installment of Apple's iPhone security-related patent filings, the Cupertino-based company describes the implementation of loss prevention software that would notify a security agency in the event the handset is lost or stolen, which could in turn lead to a police officer being dispatched to the current location of the device based on GPS coordinates.
More specifically, the 12-page filing notes that an electronic device can be configured to enter a prevention mode in response to detecting a force that exceeds a predetermined threshold, thereby providing security.
Upon entering a prevention mode, Apple says the device may transmit a security transmission, in the form of a telephone call or an e-mail. This security transmission, when received by a security entity, could lead to the security entity dispatching an officer to the device's location, or to the security entity placing a telephone call to the device's owner, thereby providing additional security.
"To provide greater security, an electronic device in a security mode can be configured to enter a 'lock-down' mode when the device is exposed to vibration or acceleration above a predetermined lock-down threshold, thereby preventing unauthorized use of the device," the company adds. "The vibration/acceleration lock-down threshold for a lock-down mode may be set to be the same as a security threshold for sending a security transmission or may be set to a different level of vibration/acceleration."
Users would be able to set preferences that determine various states or circumstances in which an iPhone would switch into its security mode, such as when the device has been idle, without user input and/or certain vibration/acceleration events, for a predetermined period of time.
The filing is credited to Apple engineer Michael Lee. It follows on the heels of a similar patent, which described stealth biometric security measures that could help identify authorized users with fingerprints or even facial recognition.