Apple apologizes over Baby Shaker app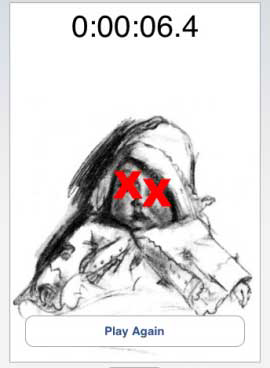 Apple's App Store, often lambasted for being slow and excessively conservative in its approval process, is now apologizing for having approved a game where players kill babies by shaking them to death.
The Baby Shaker app was pulled two days after it was approved this Monday following a barrage of complaints that forced Apple to both take the app down and issue an apology, which was obtained by CNet News.com.
"This application was deeply offensive and should not have been approved for distribution on the App Store," the company said. " When we learned of this mistake, the app was removed immediately. We sincerely apologize for this mistake and thank our customers for bringing this to our attention."
Sikalosoft, the developer of the Baby Shaker game, was apparently also deluged with complaints, as it has stripped all mention of the title from its own website as well.
Apple has regularly delisted or refused new apps based on profanity, objectionable content, or in some cases, reasons related to licensing agreements or business protection, such as the NetShare tethering app for sharing mobile network access over WiFi to a computer.
That app was pulled even faster than Baby Shaker, then restored, then removed permanently, all due to contractual limitations with mobile carriers. Apple has since announced that iPhone 3.0 will incorporate native technology to perform tethering, but has noted that it still needs to work out details with the carriers who will have to supply the bandwidth to support that feature.
Other apps originally barred from the App Store as offensive include a cloud of farting apps which were later allowed back on the platform after developers complained that Apple's highbrow standards were causing more of a stink than the presence of a few less than classy titles.
Simply keeping up with the volume of new submissions is a tremendous task in itself; the App Store library has ballooned from 15,000 in January to over 35,000 apps just three months later. On top of that, Apple also has to account for taste, with some users and developers clamoring for no restrictions at all, while others demanding Apple police content. The company itself seeks to maintain a professional and sophisticated library of software content for the iPhone, in part to court the attention of corporations and business users.
A successful game of Baby Shake | (Screenshot by Tom Krazit/CNET)
Determining where to draw the line is a difficult business. At the company's annual shareholder meeting this spring, one conservative group sent a representative to voice outrage over the availability of TV programming in iTunes that they found objectionable, despite the fact that the shows they complained about are publicly broadcast over the air in the US, that their production has nothing to do with Apple, and that Apple provides parental controls in its products to allow families to limit what content their children access.
Apple currently does not badge App Store titles using standardized ratings like those used for video games, TV or movies, nor does it mark app content as explicit as it does with music and podcasts, both of which are designated as such by their producers, not by Apple.
Adding a rating system for mobile apps, even a voluntary one where developers set their own audience rating, could pacify the concerns of both conservative groups and those who want to sell adult content to a specialized audience.