Online vendor claims sale of first third-gen iPhone parts (photos)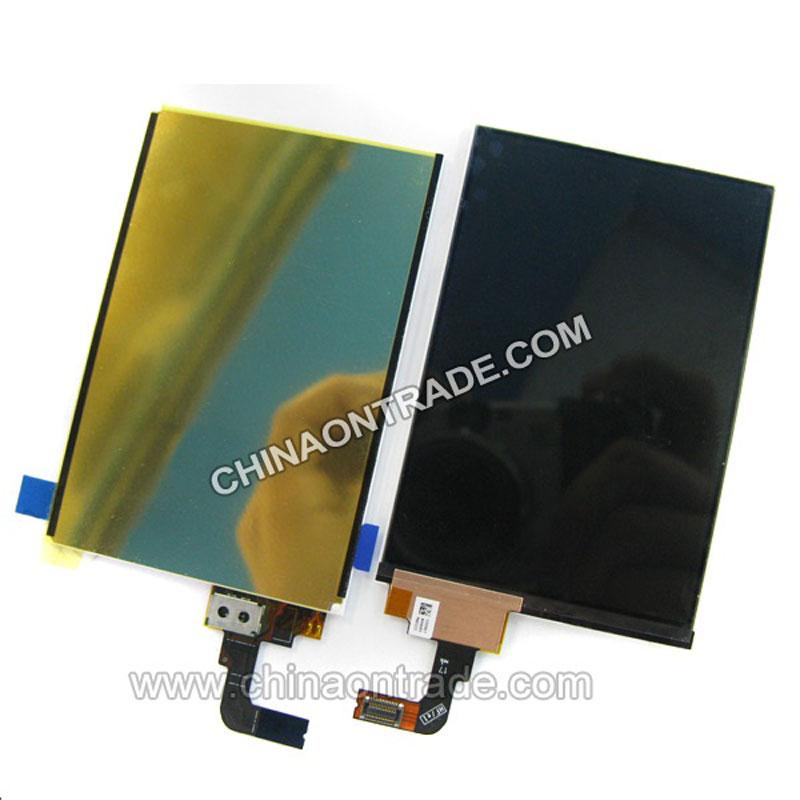 A parts vendor based out of Hong Kong recently updated its product catalog with a front display bezel and LCD screen that it claims will be part of Apple's third-generation iPhone and has put them up for sale. [Updated with artist's rendition of third-gen iPhone.]
"This is great honor for China Ontrade (HK) chinaontrade.com to be the 1st started to supply iPhone 3Gen 2009 parts directly from factory," reads a caption underneath images of the purported components, which are listed as being "In Stock" and ready to ship in 5-12 business days.
Not much can be made of the LCD component, which looks strikingly similar to the LCD screen found in the current iPhone 3G with the possible exception of a slightly modified connector. A sticker with part identification numbers reads "S20907 400ER5 MWD22C," which compares part identifiers on one of the current iPhone 3G LCD panels that reads "S20826 6085KY S3A1K."
The first image below shows what appears to be an iPhone 3G LCD screen (left) side-by-side with the purported third-gen iPhone part. The second and third images are close-ups of the connector cables for the two parts while the fourth image is an authentic photo of an iPhone 3G LCD screen taken by iFixIt.
iPhone 3G's LCD display (left) compared to an alleged LCD display (right) for the third-gen iPhone.
When it comes to the purported third-gen iPhone bezel, China Ontrade's claims become increasingly suspect. Most notably the bezel, which appears metallic black as opposed to silver like the current iPhone, ends abruptly just shy of where the iPhone's home button would lie. It would seem uncharacteristic of Apple, which is all about smooth, flowing edges, to introduce new seams on its product. However, the repositioning of the earpiece towards the top of the unit could clear the way for some additional sensors or a front-mounted camera.
Also noteworthy is that the bezel (first photo), when viewed upside down (third photo), is significantly beefier than the iPhone 3G's and appears as if it would comprise a material portion of the handset's back cover, which has traditionally been formed from a single piece of either aluminum or plastic.
Earlier this year, there were several images of a purported third-gen iPhone back cover making the rounds on the web. We've repositioned one of these images (second photo) for comparison alongside the bezel images, which highlight some inconsistencies. None of the images have been authenticated, however. A fourth photo shows an authentic iPhone 3G bezel take by IFixIt.
The bezel part is also debatable given that some of the most recent and increasingly reliable reports regarding the design of the forthcoming third-gen iPhones suggest there would not be changes of such magnitude when compared to the current iPhone 3G. China Ontrade also markets a handful of non-authentic, after-market parts for existing iPhones, making their claims subject to much skepticism.
AppleInsider republishes the photos and claims for readers' interest. An artist's rendition (last image) created by an AppleInsider forum member attempts to depict what an iPhone would look like if it indeed included such a bezel.