Some AT&T stores sell out of iPhone 3G S in less than an hour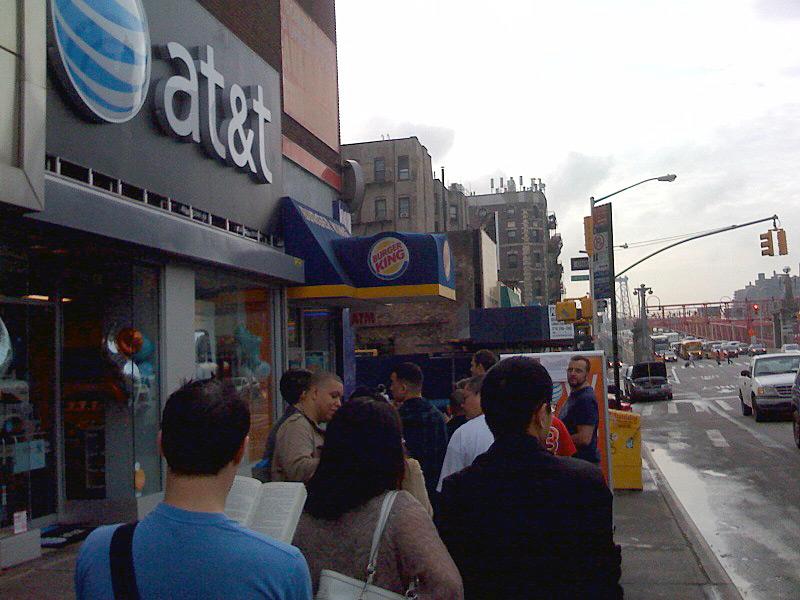 While the verdict is still out on how well stocked U.S.-based Apple retail stores will be for this morning's iPhone 3G S launch, some of AT&T's shops are reported to have already run out of their initial allotment of the new handsets.
For example, AppleInsider reader Sherif arrived at the AT&T retail store on the corner of Suffolk Street and Delancey Street in Manhattan's Lower East Side at roughly 7:30 am Friday morning.
Roughly 20 minutes later he was informed by staffers that he'd snagged the shop's last iPhone 3G S available for walk-in customers who hadn't pre-orderd: a white 32GB model, which was precisely the model he was after. The particular store reportedly received about 60 units, but said new stock would not arrive for another 5 days.
It's no secret that Apple favors padding its company-owned shops over those belonging to its exclusive US wireless carrier on iPhone launch days. Both the iPhone 3G and original iPhone launches saw AT&T stores run dry of the handsets long before Apple retail stores.
AT&T also announced last weekend that it had exhausted its initial supply of iPhone 3G Ss that were available for pre-order through its website. Customers placing their orders after last Friday were informed that their devices wouldn't arrive this Friday, but would instead see delivery delays spanning anywhere from one to two weeks.
For its part, Apple's online store continued to take pre-orders for the new handset throughout the week, promising Friday deliver for those customers who'd confirmed their order by Wednesday.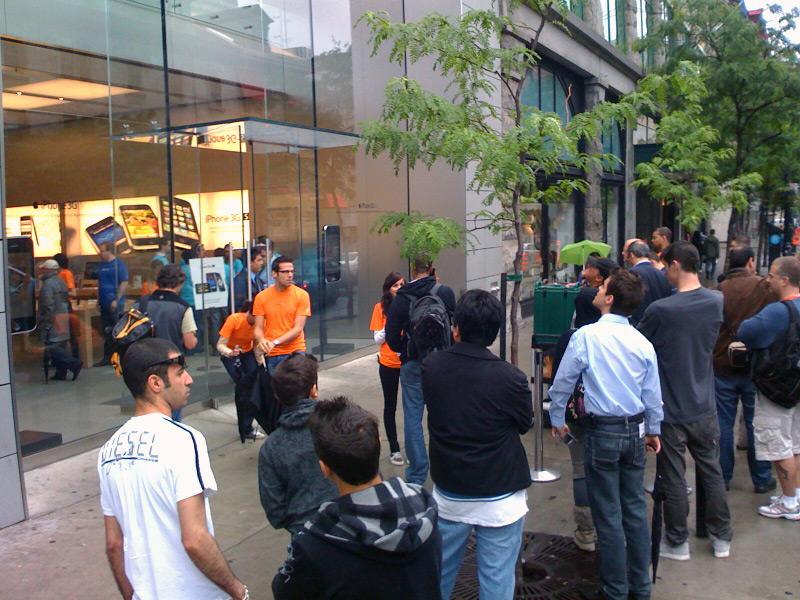 Those iPhone 3G S buyers determined to purchase their new phone from an AT&T retail store may be best advised at this point to call ahead and check up on availability.