Possible third generation Apple iPod touch photos surface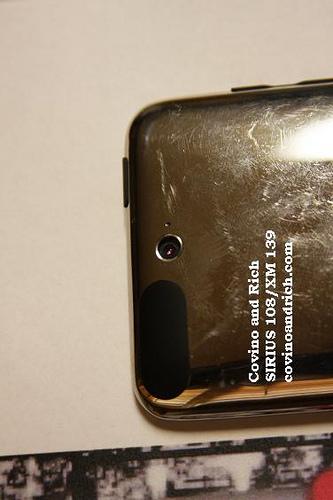 AppleInsider is supported by its audience and may earn commission as an Amazon Associate and affiliate partner on qualifying purchases. These affiliate partnerships do not influence our editorial content.
An extensive series of photos accompanied by a video claim to show the new upcoming iPod touch, complete with camera, expected to be announced at Apple's anticipated media event this September.
The new evidence, from the blog of The Covino & Rich Show, surfaced this week. While the initial low-quality pictures were met with skepticism, much of that appears to have died after numerous updates with better resolution photos and even a video of the purported device.
The report states that the person who sent the pictures claims to work for Apple, and the device was used for a "durability test," which is why it shows signs of damage. The device has a 2009 date on it, and the pictures include side-by-side comparisons with the 2008 model.
The submitter claims that the phone came from someone who deals phone and iPod parts. He said he believes Apple threw away the device and the dealer somehow obtained it and sold it for parts.
The pictures seem to support the design widely reported to be the new iPod touch, well before the latest pictures surfaced. Numerous third-party case photos have shown that the new update to the device will have a camera centered on its back, unlike the iPhone.
Further supporting the legitimacy of the new photos, some shots include a teardown of the device, showing its inner workings.
"For any blogs asking... this is not a stunt, at least not on our end," the site states. "As far as we know, these photos are 100 percent legit."