Briefly: iPod touch prices, AT&T voicemail changes, Chrome Mac speed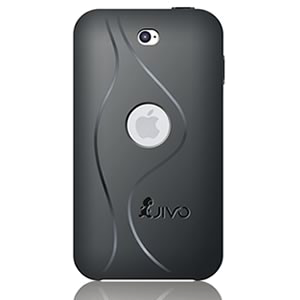 A new rumor speculates on the capacity and pricing of new iPod touch models; AT&T plans changes to its voicemail service; and Google Chrome pre-alpha is the Mac's fastest browser.
iPod touch rumor: 64GB for $399
A new blog post from John Gruber of Daring Fireball suggests that Apple will announce a camera-equipped iPod touch at its September event, with capacities of 16GB, 32GB and 64GB at price points of $199, $299 and $399, respectively.
The suggestion makes sense, as Apple has doubled the capacity of its iPod touch every year since the product was introduced. In addition, the new price points would make them comparable to the anticipated Zune cost.
This in addition to numerous other third-party cases discovered last month. Apple is expected to announce new iPods, as it does every year, at its event in early September.
"Take Back the Beep" to change AT&T voicemail
David Pogue of The New York Times recently began a campaign to shorten system voicemail messages that come by default on all four major cell phone carriers. The messages often give recorded instructions on how to do things like send a page, and Pogue contends that they use up users' cell phone minutes.
In direct response to Pogue's campaign, AT&T has said it will change its voicemail system. Mark Siegel, executive director of media relations for the wireless carrier, said the company is exploring ways to shorten the voicemail message it currently has.
"All the messages we got from customers really made us look again at how we handle voice mail, and we are going to make some changes," Siegel wrote Pogue. "I commend you for raising the issue."
In the same note, the AT&T representative also said Visual Voicemail, a service currently exclusive to the iPhone, will be coming to some of the carrier's other phones in the future.
Chrome 4.0 fastest Mac browser by 34 percent
A new test by CNET U.K. has found the pre-alpha version of Google's Chrome browser, under the developmental title Chromium, is 34 percent faster than Safari 4.0.3. The test was conducted on a 2.0GHz Intel MacBook with the latest build of Chrome, which features Google's V8 Javascript engine.
In fact, the Mac version of Chrome is at the moment 4 percent faster than its PC counterpart, the study concluded. Chromium rendered the SunSpider JavaScript benchmark in 657ms, followed by Safari at 886ms, Firefox 3.5.2 at 1,508ms and Opera 10 beta 3 at 5,958ms.