iPhone supply issues could make Apple disappoint on Wall Street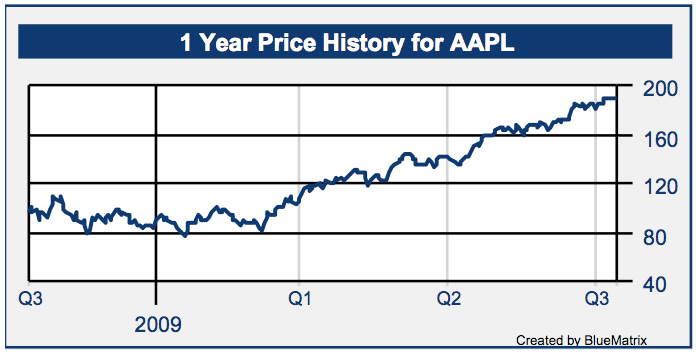 While demand for the iPhone remains high, Apple's apparent inability to keep up with supply during the last quarter could lead to lower-than-expected revenue reported on Monday.
At Apple's September media event, the iPhone maker suggested roughly 3.5 million phones were sold in the quarter with three weeks remaining, Yair Reiner, analyst with Oppenheimer, said in a note to investors Friday. But some analysts believe Apple will have sold more than twice that in the September quarter. While recent surveys suggest the supply issue has been mostly resolved, Reiner believes that bottleneck period could lead to slight disappointment in the company's fourth-quarter fiscal year revenue.
But outstanding demand for the iPhone has an upside for the holiday season, provided Apple can keep up with demand. Reiner recommended that investors "keep some powder dry" to buy shares after Apple reports its earnings Monday afternoon, rather than before.
"With demand for the iPhone apparently outstripping supply, December could be a substantial catch-up quarter, both in terms of sell-through and channel replenishment," he said. "Barring any additional component or manufacturing disruptions, we believe our 8M unit assumption for F1Q10 could prove conserfative, especially given the iPhone's expanding carrier footprint."
Apple's iPhone supply issues were also noted Thursday by Piper Jaffray analyst Gene Munster. The handset maker has had trouble keeping the iPhone 3GS in stock, in particular. Overseas, wireless carrier 3 Italia has said though it is selling 20,000 iPhones per month, it could double those numbers if the supply were available.
Like others, Reiner expects a record quarter for Mac sales, with Apple shipping between 2.7 million and 2.8 million units. But the potential to exceed those numbers, he said, is limited, because rumors of new MacBooks and iMacs likely delayed some purchases. Reiner expects the company's first quarter of the 2010 fiscal year to be "significantly more impressive" than the concluded September quarter.
Previously, Oppenheimer predicted that new accounting rules from the Financial Accounting Standards Board would boost Apple's shares as iPhone revenue is realized up-front. In that report, Reiner predicted that Apple would continue to "surprise to the upside" for investors.
Given the strong future potential, Reiner has maintained his outperform rating for Apple despite iPhone supply concerns. Oppenheimer has a price target of $210 for AAPL stock.