Verizon's iPhone-targeting Motorola Droid phone revealed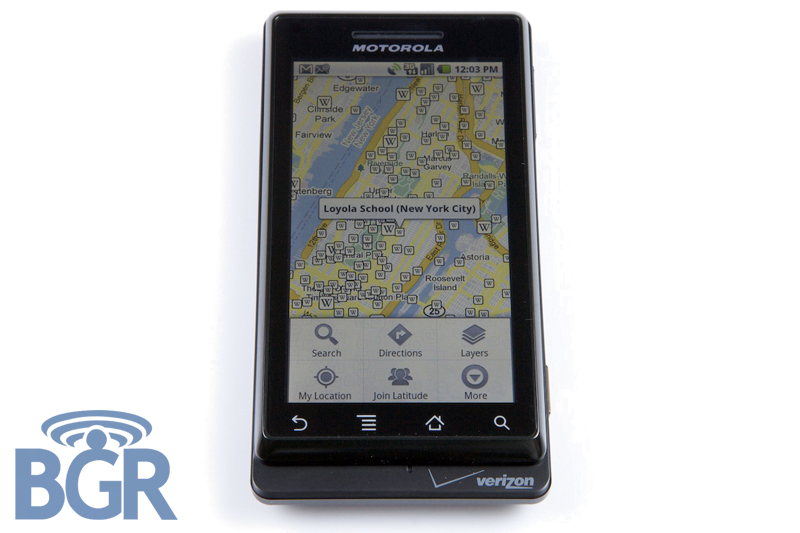 After the hardware was teased in a new advertisement over the weekend, purported shots and details of the Android-powered Motorola Droid have surfaced, giving insight into the device Verizon hopes to pit against Apple's iPhone.
The handset runs the new Android 2.0 operating system and was co-developed by Google and Motorola, according to The Boy Genius Report. With a hands-on look at the hardware, the site calls the handset "the most impressive phone we've used since the iPhone."
"It's the Android device to beat, and easily the most impressive," the report said. "From what we've been told, Google had a direct hand in the Motorola Droid. Something to the point of almost dictating every move Motorola made with designing and making the phone."
The hardware is said to be slightly thicker than an iPhone 3GS with a slide-out physical keyboard, and internally the phone sports a reportedly speedy TI OMAP3430 processor. The hardware keyboard has a rubberized finish but allegedly is not finalized.
The handset also comes with a charging cradle that turns the phone into a multimedia station, displaying weather, time and other information.
The forthcoming Android 2.0 mobile operating system reportedly includes a new Maps application, an improved browser, and native support for both Exchange and Facebook. It has not yet been officially announced.
In an advertisement that debuted over the weekend, Verizon and Motorola targeted the iPhone with a TV spot teasing the new hardware. With a style and accompanying song set to parody Apple's own ads, the commercial ran a list of things the iPhone cannot do, with the tag "iDon't."
The advertisement attacks the iPhone's lack of a physical keyboard, inability to multitask with third-party applications, and absence of a camera flash, before teasing the Droid's November debut and directing viewers to the Web site droiddoes.com.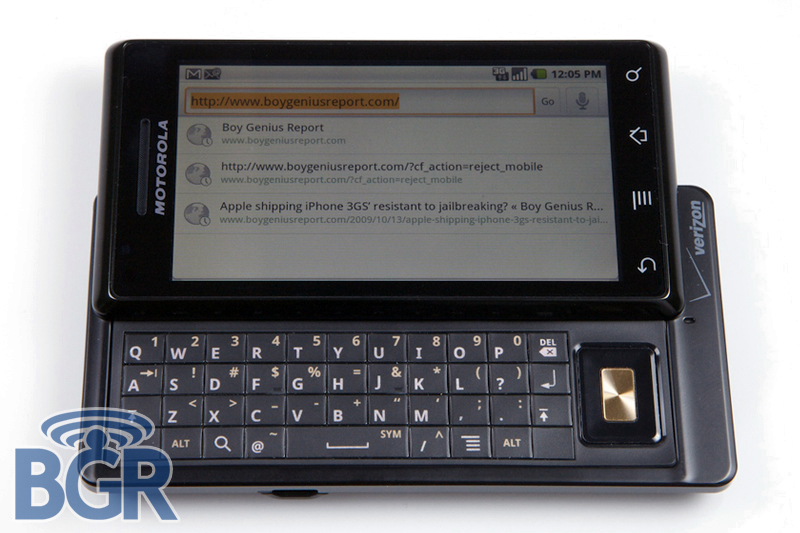 Verizon's marketing has turned its attention toward the iPhone in recent weeks. Another advertisement compares the 3G coverage of their network to AT&T, the exclusive carrier of the iPhone in the U.S. The TV spot lampoons Apple's famous "there's an app for that" advertisements by declaring "there's a map for that," comparing the two companies' service.
Earlier this month, Google and Verizon announced that two Android-powered phones would debut soon on the carrier's network. All Android-powered Verizon handsets will allow the Google Voice service and support open development. It's a change for the nation's largest wireless carrier, which has traditionally kept tight controls on its network.