Apple to spend $4 million on Chicago subway station renovations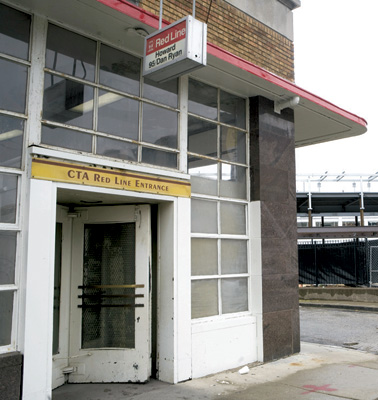 AppleInsider may earn an affiliate commission on purchases made through links on our site.
Apple has reportedly agreed to spend more than $4 million to renovate a Chicago subway station adjacent to a future Apple Store site, and also earned the right of first refusal to name the public transit stop.
According to ChicagoBusiness.com, Apple can choose to name the Chicago Transit Authority's North and Clybourn Red Line station, if the company wishes, in exchange for $4 million in renovations it will provide. The Cupertino, Calif., company also has the exclusive right to buy all advertising space at the station located at 1555 N. Clybourn Ave.
Apple's initial interest in the location was not related to advertising or naming rights, however. The company plans to open a retail store adjacent to the station, and is said to believe improving the look and quality of the surrounding neighborhood will be a benefit to the "signature location" store it is expected to open next year.
"Apple thinks their products are designed and work the best, and they want the stores to reflect that attitude," Michael Damore, executive managing director of Chicago-based architectural firm Epstein, told ChicagoBusiness.com. His firm co-designed another Chicago Apple store at 679 N. Michigan Ave., but is not involved in the North and Clybourn store. "They don't care what they spend to achieve that goal."
Apple finalized plans for the high-profile retail store in the Clybourn Corridor shopping district in April. The company reportedly paid $700,000 per year to lease the lot at the corner of North and Clybourn avenues and Halsted Street. The property used to be home to a gas station.
Apple plans to build a 15,000-square-foot store on the site, designed by local architectural firm Bohlin Cywinski Jackson. That same firm has been responsible for a number of other flagship Apple stores, most notably the famous glass cube in Midtown Manhattan.
The Clybourn Corridor is a sub-neighborhood of Chicago's Lincoln Park known for its dining and shopping destinations, many of which are distinguished by modern and flashy architecture. Other retailers in the corridor include Best Buy, Gap, Pier 1 Imports, Pottery Barn, Express, Ethan Allen, Crate & Barrel, and Whole Foods.
Apple and the CTA reached an agreement in August for the $4 million in renovations. Per the terms of the deal, Apple has a right of first refusal to buy naming rights for the property, as well first offer on all advertising in the station. The new Red Line stop will reportedly have seven lighted ad displays.
The renovations will retain the 1940s-era look of the brick station. The CTA is projected to face a budget deficit of $178 million next year, and is turning to alternative revenue methods, such as naming rights, to offset losses.