iPhone-Windows 7 sync bug with Intel chipset fixed for some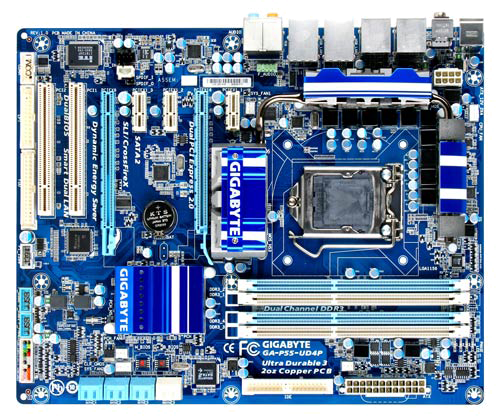 AppleInsider may earn an affiliate commission on purchases made through links on our site.
A bug with Intel's P55 chipset prevents Windows 7 from syncing their iPhone, and motherboard manufacturer Gigabyte has issued a BIOS update to resolve the issue for some.
Gigabyte has released the beta BIOS for its GA-P55-UD4P motherboard. Last week, Intel, Microsoft and Apple all announced they are looking into the issue, which primarily affects Windows 7 users running the 64-bit version of the operating system on an Intel P55 chipset.
Intel told CNet that it believed the issue was a BIOS or configuration issue. BIOS stands for basic input/output system. It is the firmware that boots a system when it is first powered on.
On the Apple support forums, users have reported issues with ASUS and MSI motherboards, in addition to Gigabyte. Neither manufacturer has released an official update.
Some have addressed the problem by downloading the latest BIOS and Intel chipset drivers, while some have relied on running iTunes in Windows Vista SP2 compatibility mode.
In the ongoing Apple thread, company employee "Roy B" requested that users send information on the bug. The message was later updated to say that Apple is "investigating" the matter, and thanking everyone who sent in their configuration information.
Users affected by the bug say their Windows machine and iTunes 9 will recognize the iPhone when plugged in via USB. However, when a sync is attempted, error "0xE8000065" is displayed.
The Gigabyte GA-P55-UD4P features the Intel P55 chipset.
Microsoft also last week gave comment on the issue to The Register, stating that it had not heard the problem in its online forums or call centers.
"We reviewed the issue raised on the Apple Discussion Board and are currently investigating," Microsoft said. "If we determine this to be a problem specific to Windows 7, we will post an update on the Microsoft Answers site."
The Intel P55 Express Chipset supports the Core i7-800 and Core i5-700 series processors for desktop PCs.