New apps said to make iPod touch more prominent in Apple stores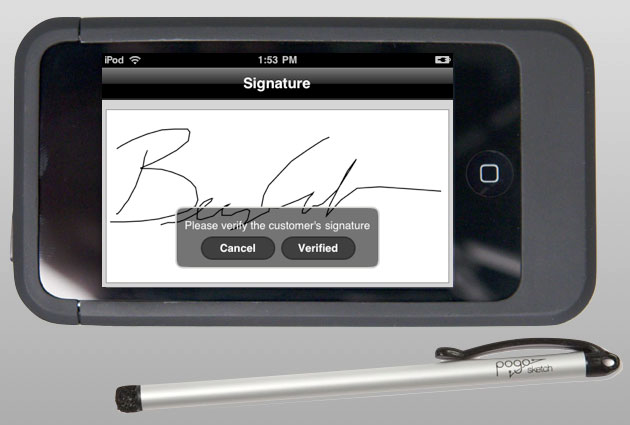 In addition to the the EasyPay iPod touch application used for checkouts, numerous Apple-created, task-specific applications are allegedly coming to Apple retail employees, AppleInsider has been told.
Apple store employees will reportedly be provided with at least three exclusive, separate applications that will accomplish a variety of tasks. One of those applications will allegedly allow employees to swap iPhones and iPods on the store floor. Previously, replacements could only be done at the store's Genius Bar.
Another proprietary application is said to assist employees who work in a store's stock room. The applications will reportedly be used to ease and simplify necessary tasks done in all of Apple's retail locations.
The Cupertino, Calif., company apparently plans to roll out all of the applications at the same time for its employees. They will be bundled with the Apple-written "Easy Touch" application that combines the software with a magnetic stripe reader and advanced barcode scanner on an iPod touch to speed credit card and cash transactions.
Earlier this month, AppleInsider gave an exclusive look at the iPod touch-based EasyPay checkout system. It is already used in some Apple stores for processing credit card, debit card and cash purchases.
Apple allegedly plans to roll out the proprietary software "very soon" across all of its stores, in both the U.S. and Europe.
The Mac maker previously used Pocket PC-based EasyPay devices for checkout, allowing any employee to act as a cashier. The clunky Windows CE-based systems drew complaints from employees about software crashes, sluggish operation, and the need to frequently reboot.
The EasyPay Touch checkout system utilizes Apple's iPod touch.
The introduction of the iPhone's 3.0 software allows applications on the device to utilize external hardware plugged in to an iPhone or iPod touch. That change paved the way for Apple to create its own point of sale system.
On the customer side, AppleInsider reported this week that Apple also plans to release a new "Concierge" application on the App Store. The software will allegedly allow anyone to view memberships and make appointments for services at retail stores, like the Genius Bar or One to One.