Apple's universal iPhone, iPod dock concept detailed in filing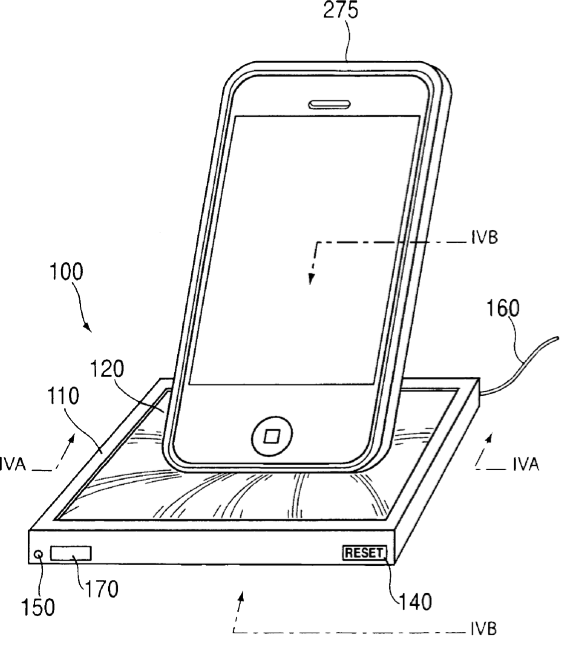 Apple may be developing a universal dock which can conform to the shape of the object being charged, thus eliminating the need for separate chargers and adaptors when switching between products.
A universal dock for the iPod/iPhone was revealed in a patent application published Thursday. The dock's main feature is its ability to change forms to accommodate a variety of devices using an elastic, sponge-like substance that conforms to the shape of the device being charged.
The sponge-like substance would be able to retain its shape between uses or could be reset using a button placed on the front of the dock for use with a different device. This would eliminate the current problem of differing generations of iPods/iPhones needing adapters to fit into certain docks and chargers.
The patent for the device, dubbed the "Aesthetically pleasing universal dock," was originally filed in June of 2008. There is no word as to if or when this product will see release.
Also revealed today were patents for tamper-resistant hardware and the use of additional accelerometer controls in controlling iPod playback.