CES: Dell previews 5-inch tablet concept akin to large iPod touch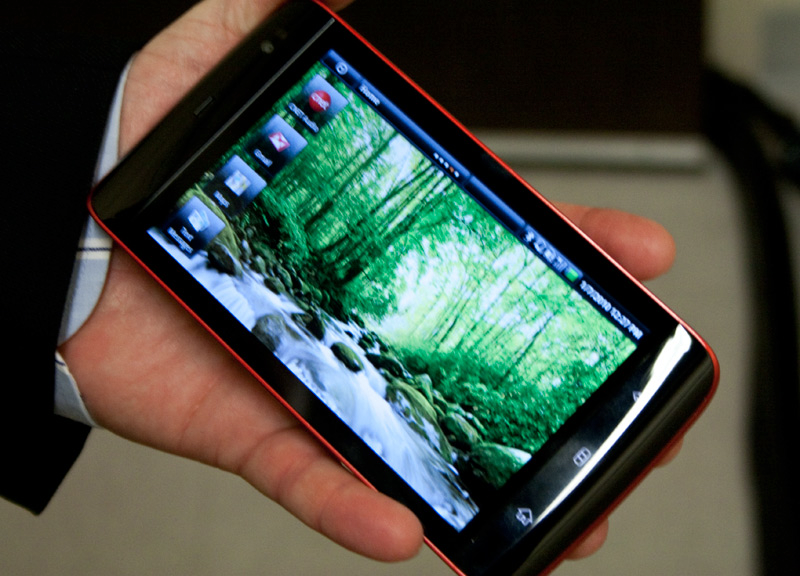 Piggybacking on industry-wide excitement over an expected Apple tablet unveiling later this month, rival Dell used a portion of its presentation at CES on Thursday to flaunt its own tiny tablet concept that's been brewing in its labs.
Executives for the Round Rock, Texas-based company briefly flashed the 5-inch device — which is reminiscent of larger Apple iPhone or iPod touch — during the early morning event while referring to it as a "slate." They said it was just one of several tiny tablet devices they've been cooking up in their R&D department, each of which has a different screen size.
Outside of confirming that the prototype shown Thursday was running Google's Android operating system, few if any other details we provided. However,

">Engadget

and Gizmodo were privy to 90 second-long snap-shot sessions that appeared to reveal a 5-megapixel camera with LED flash mounted on the rear of the device, a built in stand, and possibly a SIM slot that would allow the device to dual as mobile handset.
A brief demonstration video was also run during Dell's presentation in which the tablet device was shown with a large touch-screen keyboard, multi-player gaming functionality, and media sharing capabilities. Although the unit on hand was dressed in a red enclosure, press photos (below) that would later surface portray the device clad in all black.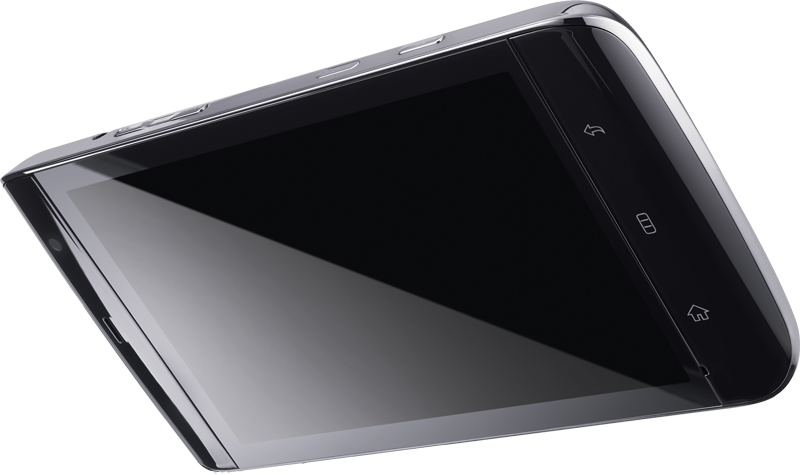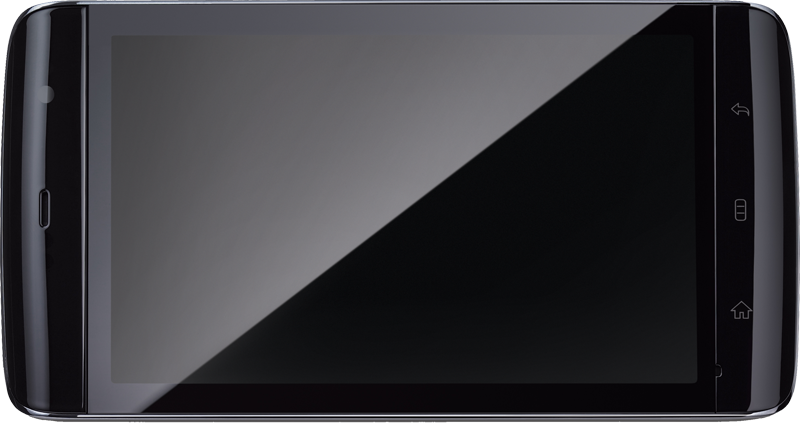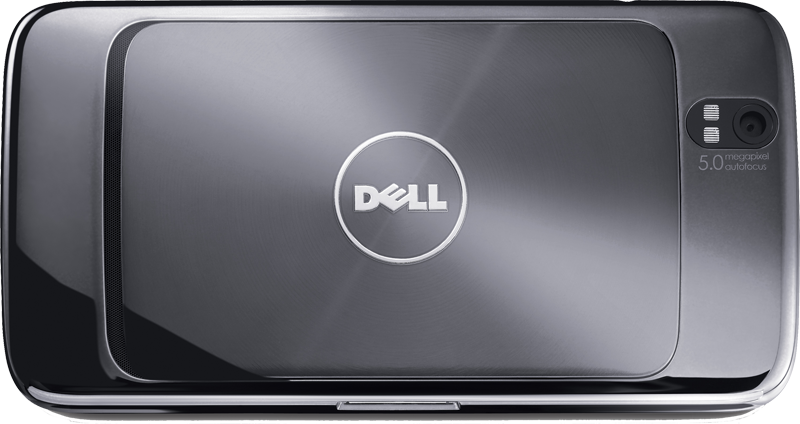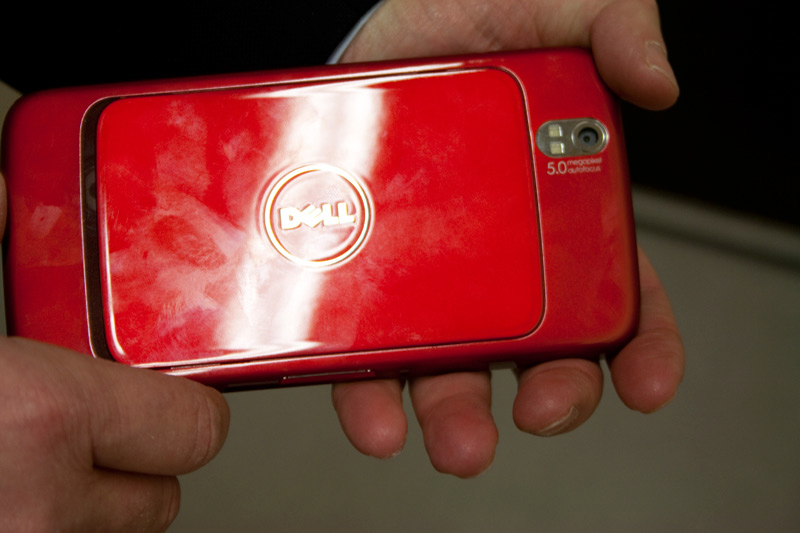 As to how Dell plans to market the device, there's some unconfirmed speculation that the model being shown off at CES may have previously shown up on company documents under the "Streak" moniker. For their part, Dell staffers are remaining mum and refusing to let members of the media handle the device.