Apple removes display of Adobe Flash content from iPad promos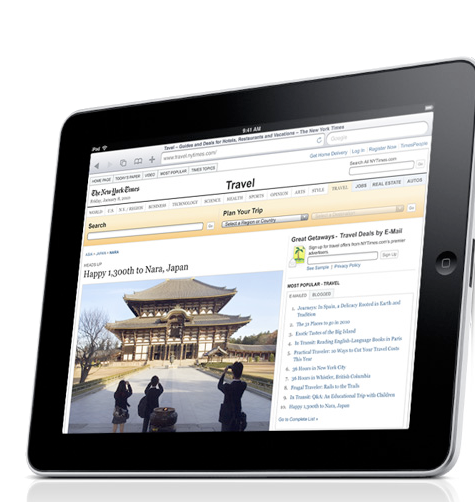 AppleInsider is supported by its audience and may earn commission as an Amazon Associate and affiliate partner on qualifying purchases. These affiliate partnerships do not influence our editorial content.
Following an AppleInsider report that highlighted two pieces of promotional iPad material showing the display of Adobe Flash content, Apple has removed the offending images from its Web site.
On Friday, misleading content that implied the inclusion of Adobe Flash in the iPad's Safari Web browser was noted. In an image and a video on Apple's Web site, content from The New York Times Web site that could only be displayed in Flash was shown on the iPad.
But this weekend, Apple updated its Web site, removing an image that showed a Flash-only photo slideshow, and modifying a video that showed the Times Flash video player load on the iPad.
The image on the front page of Apple's site has been changed from the Flash photo slideshow to a story about the 1,300th anniversary of the city of Nara, Japan. Previously, it showed a picture from the story "The 31 Places to Go in 2010," with a Flash-only image of a beach in Montenegro.
In addition, a video intended to demonstrate real-world use in a first-person view has been modified to remove the display of Flash content. Previously, the iPad promotional video had shown the Flash-powered Times video player load properly on nytimes.com. Now, it correctly shows a missing plugin icon in its place.
The changes confirm that the previous pictures with Flash support were merely renderings, and did not in any way imply that Apple intended to add Flash support to the iPad before launch. At the product's unveiling Wednesday, Apple co-founder Steve Jobs did a live hands-on demo with the product during which Flash content from the Times Web site did not load.
Apple has famously shunned Flash, with the Web plugin having no support in the iPhone or iPod touch Safari browser. Apple has even encouraged developers to "stick with standards" and use CSS, JavaScript and Ajax instead of Adobe Flash. Apple has instead moved towards alternatives such as HTML 5.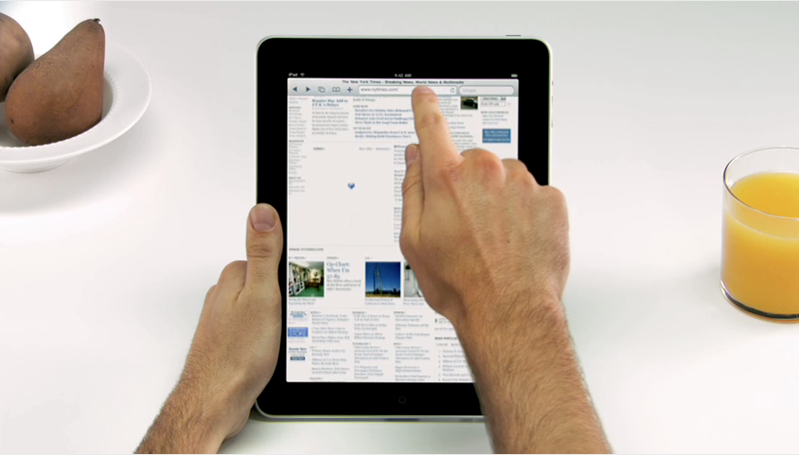 For more on why Apple isn't likely to support Flash in the iPhone OS — including the iPad — read AppleInsider's three-part Flash Wars series.