One in five physicians likely to purchase Apple iPad - study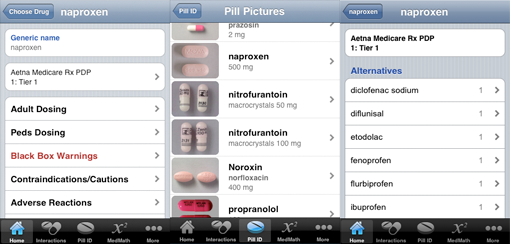 AppleInsider may earn an affiliate commission on purchases made through links on our site.
More than 60 percent of physicians who participated in a new survey have shown interest in Apple's recently announced iPad, and one in five already intend to purchase one.
This week, Epocrates Inc., the developer of mobile applications used by more than 900,000 healthcare professionals worldwide, revealed a new study of more than 350 clinicians conducted in the wake of Apple's iPad announcement. Among those surveyed, 9 percent said they plan to buy an iPad when it is immediately available, and another 13 percent intend to purchase one in the first year.
In addition, another 38 percent of respondents said they are interested in the iPad, but would like to obtain more information about the product before they decide whether or not they will purchase.
With a belief the iPad will gain traction in the health care community, Epocrates also announced this week that it intends to customize its clinical reference application, which is already available for the iPhone and iPod touch, for the iPad.
"By optimizing our software for the iPad, we are capitalizing on the larger screen real estate and interactivity provided by this sophisticated device," said Rose Crane, chief executive officer of Epocrates. "We are committed to providing the most productive experience at the point of care, keeping physicians informed and focused on the patient rather than searching for answers."
'We are continuing to explore the advanced capabilities of the iPad and ways it can help Epocrates address the evolving healthcare technology needs."
Epocrates said that its iPhone medical program is currently in use by more than one in five physicians. The software has more than 275,000 physician subscribers using its software, which is available for iPhone, BlackBerry and Palm. More than 900,000 clinicians worldwide use Epocrates.
The company's software was featured by Apple at its iPhone Software Roadmap event in 2008. The Epocrates medical reference application was the first available on the App Store.
The study follows news earlier this week that some hospitals are looking at potential applications for the iPad. One San Francisco program, dubbed "Destination Bedside," aims to use tablets to provide X-rays, charts, prescriptions and notes to hospital workers at the touch of a finger.
The success of Apple's iPad in the medical field will likely depend on the creation of third-party applications for the device like Epocrates. In addition to a number of bundled applications, the iPad will have access to Apple's App Store, which now offers more than 140,000 different options.
The iPad has a starting price of $499 and is scheduled to ship by the end of March. The 3G-enabled version, which carries a $130 premium, should arrive a month later.