Apple releases new iPhone ads, Mac cracks top 5 in France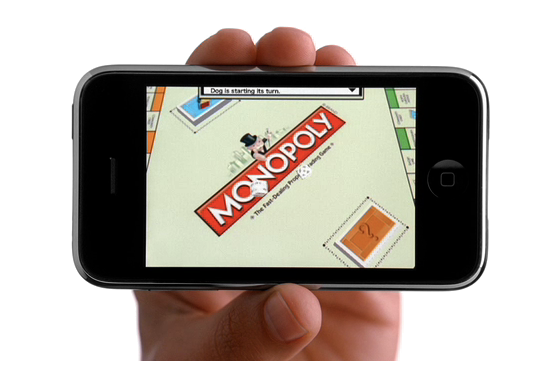 Apple this week released two new TV advertisements touting the unique features of the iPhone, while a massive spike in French Mac sales helped the company crack the top five PC vendors last quarter.
New iPhone ads again show simultaneous voice and data
Apple's latest iPhone ads again tout the ability of the device to access the Web and remain on a call at the same time. Apple made waves last November when it indirectly entered the ongoing advertising dispute between rival carriers AT&T and Verizon by boasting that it was AT&T's network that allowed the iPhone to handle calls and data at the same time. Verizon's CDMA network is not capable of such dual-tasking.
One new ad, entitled "On Hold," portrays Apple's handset as capable of helping users to be productive or even just kill time while waiting on hold.
"It's kind of incredible — with the iPhone, I don't even mind being on hold," the narrator says in the new ad. "I can check my e-mail, pay some bills."
The ad shows the Bank of America application, and shows the user accessing the App Store to download and play the Monopoly application from Electronic Arts — all while waiting on hold.
"I need my iPhone for, well, everything," the ad concludes.
The second advertisement depicts a mother shooting footage of her son taking his first steps. The woman saves the video and sends it to others via the iPhone's MMS functionality.
The mother then connected with family members via a conference call, with the narrator noting the capabilities were "kind of amazing."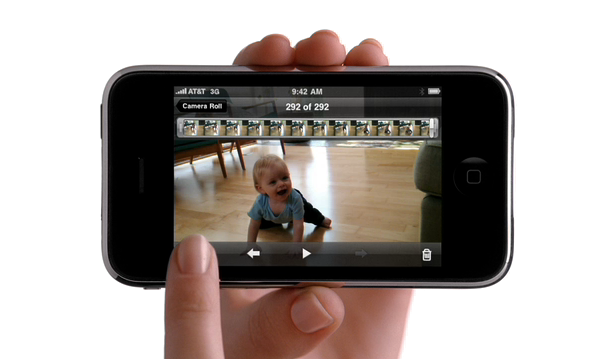 Apple has strong holiday quarter in Western Europe
According to research firm Gartner, Apple shipped 182,000 machines in the fourth quarter of 2009, earning the company a 5.5 percent total market share in France. Apple's emergence in fifth place came as a result of 43.5 percent year-over-year growth in the market.
Apple's success in Western Europe went well beyond France, with Gartner finding that the Cupertino, Calif., company saw a large increase in Mac shipments in the fourth quarter of 2009. However, the Mac maker did not crack the top five in any other countries in Western Europe.
"Outside the top-five vendors, we saw Apple, Samsung, Lenovo and Sony post significant growth compared to an year ago," said Ranjit Atwal, principal analyst with Gartner. "Collectively, these vendors are increasing share and putting considerable competitive pressure on the top-five vendors."
Last quarter, Apple's profits increased 50 percent on sales of 3.36 million Macs worldwide, representing the company's best quarter ever. Mac sales were up 33 percent year-over-year for the holiday season.