Apple acquires iPad trademark from Fujitsu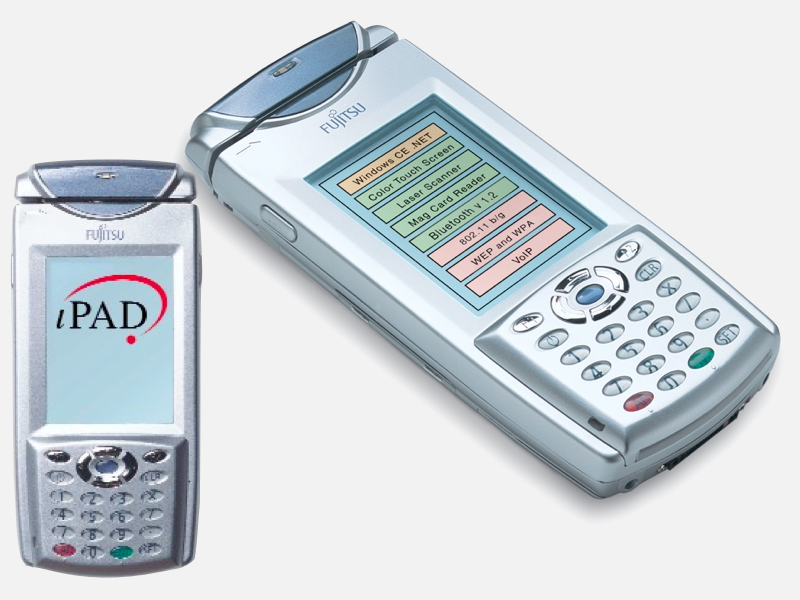 Apple obtained the "entire interest" in the iPad trademark from Fujitsu last week, according to a filing published by the U.S. Patent and Trademark Office.
As reported by Patent Authority, Fujitsu Frontech North America Inc. assigned Apple the rights to the iPad trademark on March 17.
Fujitsu originally began using the iPad trademark in 2003 for its Windows CE-based handheld devices aimed at mobile Point Of Sale in retail (pictured below), a couple years after Apple introduced the iPod. The company was assigned the iPad trademark for a "hand-held computing device for wireless networking in a retail environment."
A USPTO examining attorney later refused Fujitsu's registration of the trademark in 2004 on the basis that the name was merely descriptive of the device. The company successfully contested the refusal.
Last spring, the USPTO notified Fujitsu that its iPad trademark application was "abandoned in full" because it failed to respond to a 2008 request within six months. Fujitsu then refiled the trademark application and it was "revived to pending status" last summer.
In September, Apple initiated proceedings challenging the validity of Fujitsu's trademark. The issue was repeatedly extended in October and December filings as the two companies deliberated the trademark rights.
The final resolution granted Apple the trademark just a few weeks before the iPad is scheduled to go on sale. It is not detailed in USPTO filings whether (or how much) Apple paid for the trademark assignment.