iTunes 9.1 rumored to add e-book support for iPad launch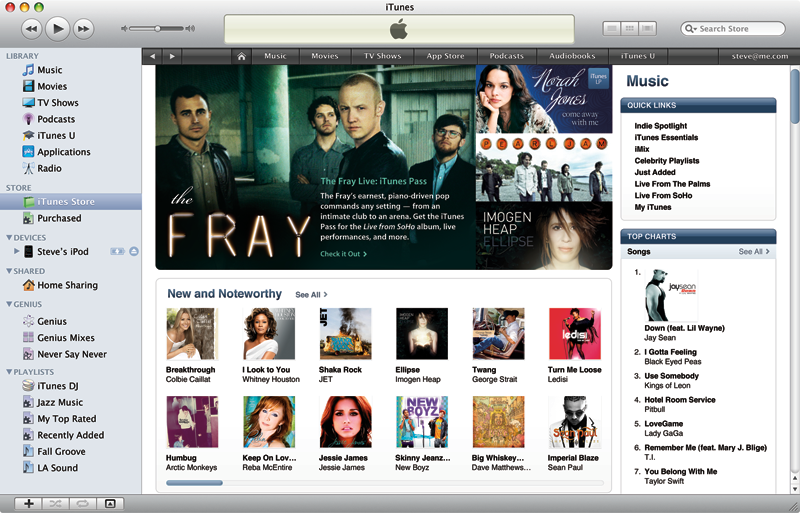 An incremental update to Apple's iTunes desktop media application is rumored to coincide with Saturday's iPad launch, bringing support for e-books as well as improved "Genius" mixes and automatic bitrate conversion for audio files.
Citing an anonymous source, MacRumors on Monday reported that iTunes 9.1 will replace the existing "Audiobooks" section in the iTunes Source list with the more broad "Books" category. Users will be able to sort and sync books they purchase through the iBookstore on the iPad when connected to the iTunes desktop client via a USB cable.
The source also reportedly said that iTunes 9.1 will improve the "Genius Mixes" feature introduced with iTunes 9 last September. The feature automatically creates a playlist of content using the results of over 27 million music libraries featuring more than 54 billion songs submitted and analyzed by Genius.
The update will also reportedly offer a number of other changes, including the ability to automatically convert songs to 128 Kbps AAC format when syncing to devices. That feature is currently only available for the iPod shuffle, but will be expanded to all devices.
Other minor tweaks reportedly include tweaked summary panes, which will see the "Check for Update" and "Restore" buttons moved to the left side of the pane.
The last update for iTunes, version 9.0.3, came in early February. It provided a number of bug fixes, including the resolution of problems recognizing when an iPod is connected and issues with syncing some smart playlists and podcasts.
Last October, iTunes 9.0.2 added compatibility with the Apple TV 3.0 update, allowing users to share their content with the set top box device. The update also disabled the ability of the Palm Pre to sync with the iTunes desktop client.