Apple's iPhone Software 4.0, multitasking demoed in videos [u]
By AppleInsider Staff
Thursday, April 08, 2010, 01:00 pm PT (04:00 pm ET)
Apple on Thursday said that this summer's iPhone Software 4.0 release will include long-awaited support for multitasking, which can be seen in action via the following video. [Updated with walk-through video].

In order to deliver multitasking without incurring a performance hit in battery life, the iPhone maker said it has created seven different multitasking services for developers, each tuned to solve different multitasking scenarios.

Among them are Background Audio, Voice over IP, Background location, Push notifications, Local notifications, Task completion, and Fast app switching.

When combined with Apple's Dashboard-like user-facing interface for fast app switching, the end result is what can be seen from the below video of an iPhone 3GS running the first external beta of iPhone Software 4.0:



A more extensive walk-through of the iPhone Software 4.0:


Today's Headlines
No news headlines yet today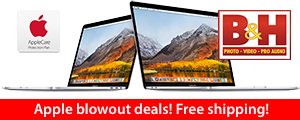 Lowest Prices Anywhere!

13" MacBook Pros
Price
You Save
3.1GHz/8GB/256GB Gray
$1,679.00
$120.00
3.1GHz/8GB/256GB Silver
$1,704.00*
$95.00
3.1GHz/8GB/512GB Gray
$1,849.00*
$150.00
3.1GHz/16/512GB Gray
$2,099.00
$100.00
15" MacBook Pro
Price
You Save
2.8GHz/16/256/555 Silver
$2,199.00*
$200.00
2.8GHz/16/256/560 Gray
$2,299.00
$200.00
2.9GHz/16/512/560 Gray
$2,599.00
$200.00
2.9GHz/16/1TB/560 Gray
$2,999.00
$200.00
3.1GHz/16/512/560 Gray
$2,799.00
$200.00
3.1GHz/16/2TB/560 Gray
$3,899.00
$300.00

*

price with Promo Code:

APINSIDER

prices.appleinsider.com for more configurations