Apple hanging Moscone Center banners for WWDC 2010 [u]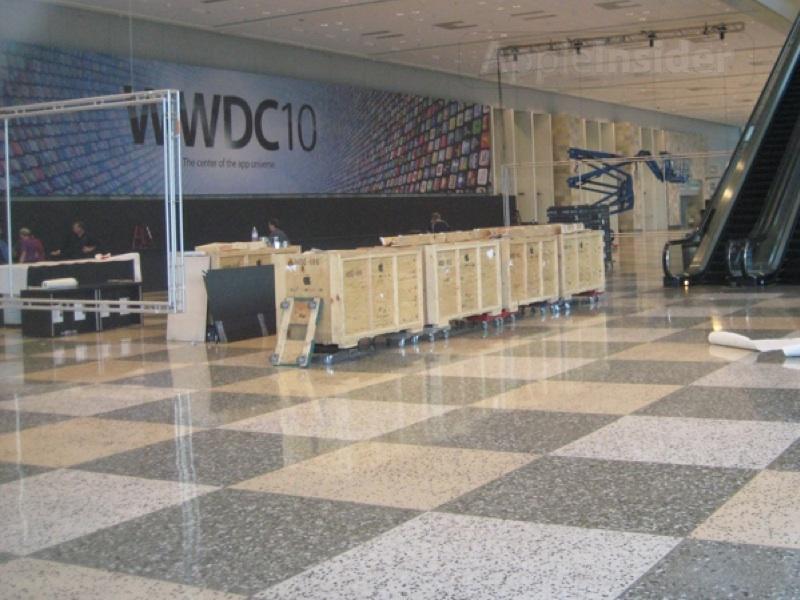 Apple has started preparing San Francisco's Moscone Center with banners for its Worldwide Developers Conference being held next week [Updated Friday with more photos].
Workers finished laminating the giant Apple logo on the convention center's east wall of windows, and have hung the main banner for "WWDC10," which focuses entirely on iPhone OS apps. It is identical to the "center of the app universe" image posted in Apple's invitations and on its http://developer.apple.com/wwdc website.
The majority of the conference sessions pertain to the iPhone platform, which will get its fourth major reference release, alongside the highly anticipated fourth generation of the iPhone.
Mac OS X is still featured in a variety of WWDC sessions, but no major announcements or demonstrations about the next 10.7 version are expected this year as Apple focuses its attention on its mobile devices, including the iPod touch and the new iPad, which set a new record of 2 million units in just two months of sales.
Apple has entirely abandoned its IT conference track focusing on servers and mass deployment, giving it more opportunity to accommodate the quickly growing audience of iPhone OS developers. The conference beings next Monday June 7.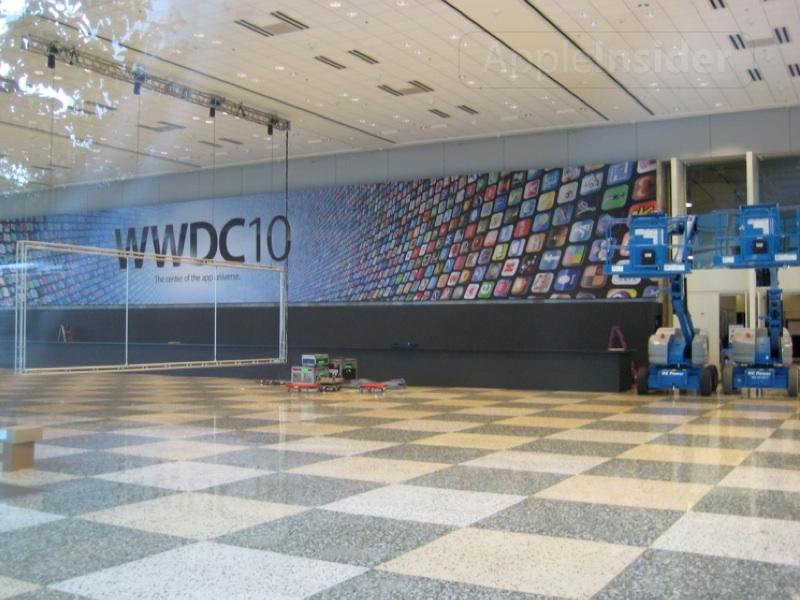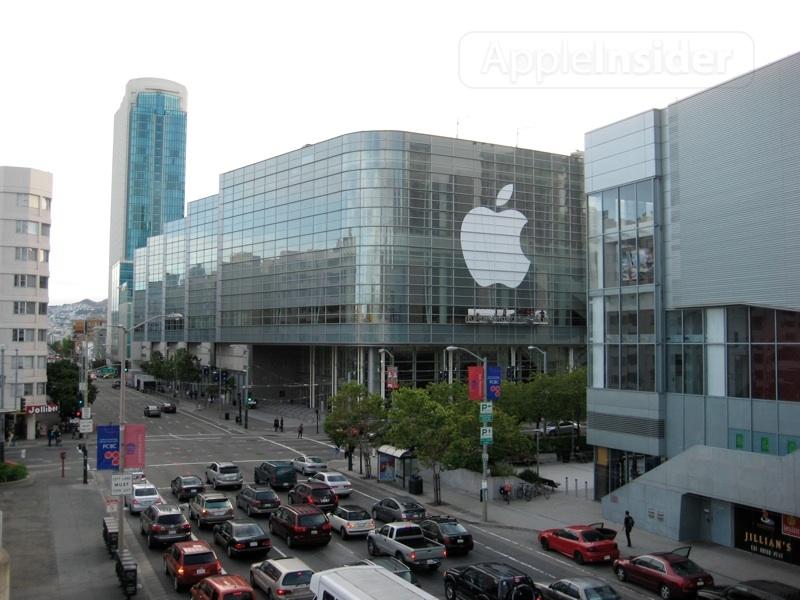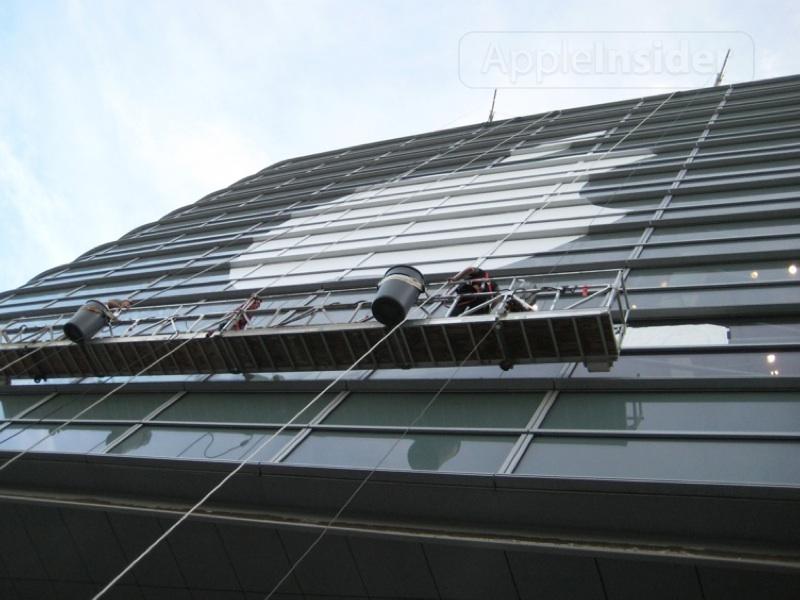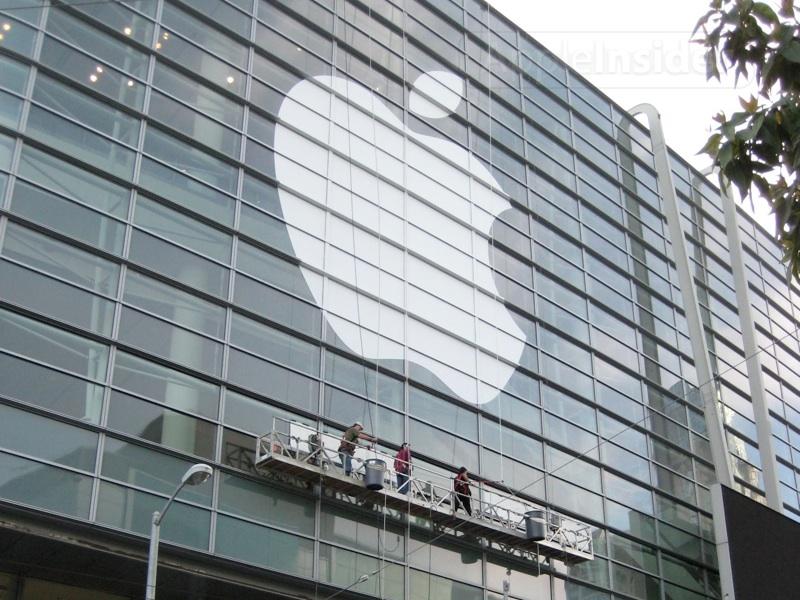 Update: AppleInsider reader Brandon Mensing snapped additional photos on Friday, as workers put up another Apple logo on the side of the Moscone Center: