Chat services take wait-and-see approach to adopting Apple's FaceTime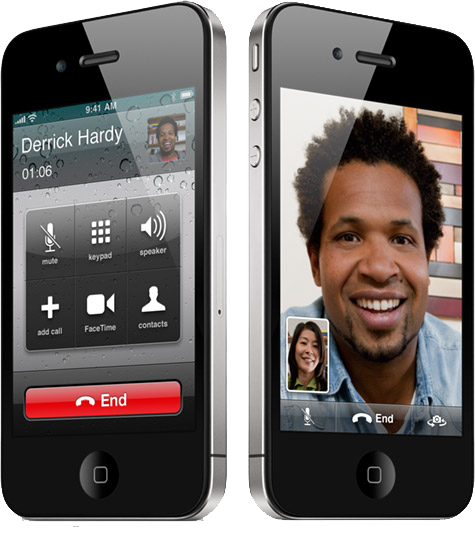 After Apple this week announced its new open standard for video calling, dubbed FaceTime, major online chat providers have expressed interest in the new standards-based technology, but do not yet have plans to adopt it in their own services.
Announced on Monday, FaceTime will allow iPhone 4 users to video chat over Wi-Fi using the cameras on Apple's latest handset. Apple will make FaceTime an open industry standard, allowing communication with other devices and services.
It's the open, standards-based nature of FaceTime that most interests existing Internet communications providers like Skype. But that doesn't mean the company is already willing to embrace Apple's creation.
A Skype spokesperson contacted by AppleInsider on Wednesday downplayed earlier reports which suggested the voice-over-IP company would "welcome the chance to work with Apple" and planned on adopting the FaceTime standard in its own products.
"Just to be clear, we are not considering FaceTime as a technological platform for video calling in our own products," the spokesperson said. "Based on Apple's statement about FaceTime being open platform, we are looking forward to see how this process unfolds."
The company said it will continue to work with Apple in providing the Skype service through its own existing applications for the Mac OS X desktop and iOS devices.
Google, too, acknowledged the open nature of FaceTime when asked for comment. The search giant runs the Google Chat service, which operates in the browser for Gmail users, and is also accessible through the Google Talk desktop application for Windows only.
"Our solutions are built on top of open standards and platforms and we will continue to strive for openness in our communication platforms," a Google spokesperson said. The company declined to offer any information on future plans, or speak specifically about potential integration of FaceTime in its products.
A spokesperson for Microsoft, which is responsible for the popular MSN Messenger service, said the company has nothing to share regarding Apple's FaceTime. Requests to AOL, Fring, and Yahoo were not answered Wednesday.