AT&T to offer credit or iPhone 4 trade-up for recent iPhone 3GS buyers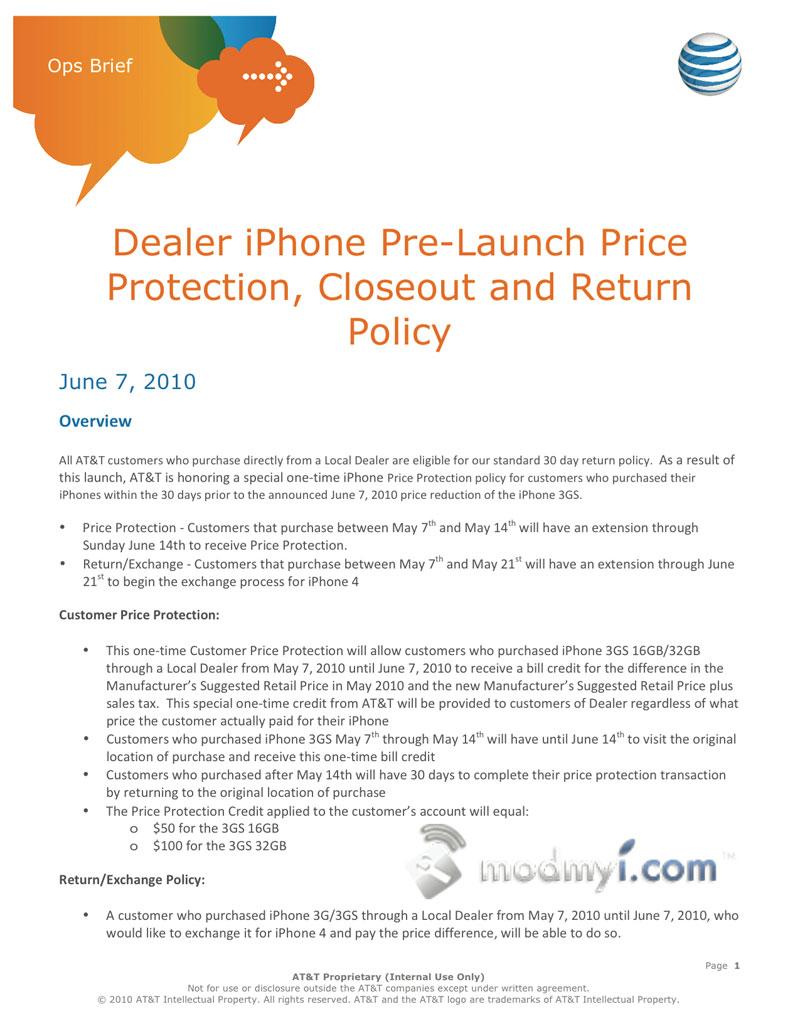 AppleInsider may earn an affiliate commission on purchases made through links on our site.
AT&T this week is sympathizing with customers who made the unfortunate decision to purchase an iPhone 3GS in the month leading up to Monday's iPhone 4 announcement, offering those customers a monetary credit or the option to trade up to the fourth-generation device when it's available.
Customer Price Protection
The "one-time Customer Price Protection" policy was outlined in a set of internal documents obtained by modmyi. It specifies that customers who purchased iPhone 3GS 16GB/32GB through an authorized dealer from May 7, 2010 until June 7, 2010 will be allowed to receive a bill credit for the difference in the Manufacturer's Suggested Retail Price in May 2010 and the new Manufacturer's Suggested Retail Price plus sales tax.
"This special one-time credit from AT&T will be provided to customers of Dealer regardless of what price the customer actually paid for their iPhone," the exclusive U.S. iPhone carrier wrote. The terms of the offer stipulate that:
Customers who purchased iPhone 3GS May 7th through May 14th will have until June 14th to visit the original location of purchase and receive this one-time bill credit
Customers who purchased after May 14th will have 30 days to complete their price protection transaction by returning to the original location of purchase
The Price Protection Credit applied to the customer's account will equal $50 for the 3GS 16GB or $100 for the 3GS 32GB.
Alternatively, customers who purchased and iPhone 3G/3GS through an authorized dealer from May 7, 2010 until June 7, 2010 can also exchange their handset for an iPhone 4 and pay the price difference. Authorized AT&T dealers are instructed to "inform these customers that they can continue using their iPhone 3GS until iPhone 4 is available and they will be given a full refund for their iPhone 3GS less the 10% Restocking Fee (if applicable)."
Full details and a series of questions and answers regarding the policy can be seen in a copy of the documents on the next page.