Exclusive conversations with Steve Jobs up for sale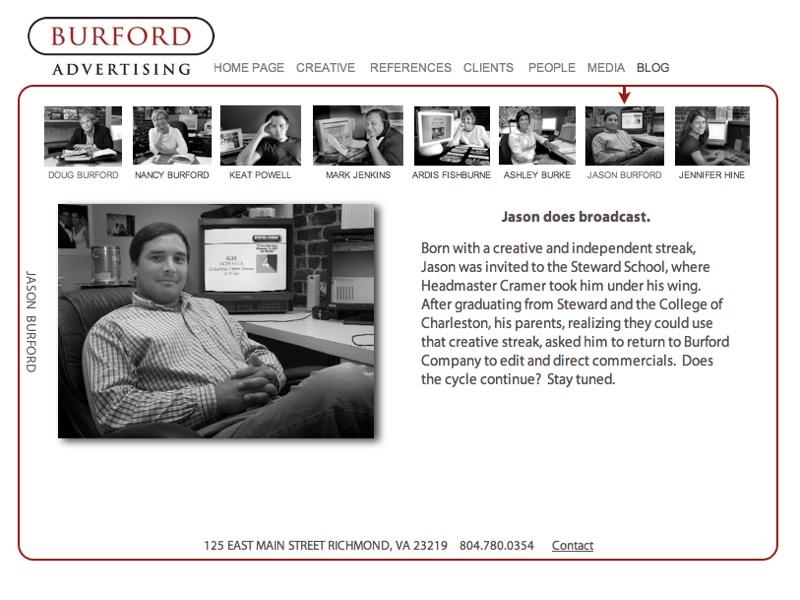 AppleInsider may earn an affiliate commission on purchases made through links on our site.
A Virginia man who apparently posted a YouTube video demonstrating his ability to block signal on an iPhone 4 reported was contacted by Apple, resulting in an email exchange that was later shopped around to the tech media as a paid story.
The exchange, published as a "conversation with Steve Jobs" by BGR, was attributed to a reader named "Tom," without any mention that the individual had shopped the emails around asking for money.
Two days ago, AppleInsider was contacted by Jason Burford of Burford Advertising, a small family run firm that creates video commercials for a variety of local businesses. In the email, Burford wrote "email exchange from jobs. 'Calm down' 'rumors.' for sale. Will send headers for proof." When asked for more information about what he was presenting, Burford replied, "I do not wish to share all of it because I kinda went off on him and it is embarrassing."
In the email exchange published by BGR, Burford expressed anger about the AppleCare policies that were leaked last week, in which Apple employees are instructed to frame the signal issue as a normal consequence of wrapping one's hand around a small mobile radio device. It also tells AppleCare representatives not to "appease" users with promises of free Apple Bumper cases.
"I have bought just about every apple product made in the last 20 years and this is the 1st time I am ashamed to be a MAC fan," the user wrote to the Apple engineer who contacted him about the video. "This is just sickening."
The response was scaled up to Apple's chief executive Steve Jobs, who reportedly responded, "No, you are getting all worked up over a few days of rumors. Calm down."
AppleInsider noted last week that subsequently redacted online discussions with tech support referred to an impending iOS 4.0.1 release designed to address early issues with the new operating system, including an issue with how the phone selects different frequencies.
Macrumors followed up with a report of an email attributed to Steve Jobs which simply said, "There are no reception issues. Stay Tuned."
"Calm down" "rumors"
"I am really insulted… 'Calm down'…. 'rumors'… What arrogance," the user replied, "This is will be marked as the begging of the end of Apple. Seriously, DO THE RIGHT THING. I just had dinner with 3 people who had iPhone 4s we all cant make calls without dropping. There is no rumors it is reality."
"You are most likely in an area with very low signal strength," Jobs reportedly responded, to which the user replied, "Stop with jackass comments. I have has every iphone made. They all had a bad signal but this is the so much worse X3. The whole country is is in a 'low signal strength' in reality… all but apple campus and your house it seems? AT&T maps are a joke. I am in 'excellent' to 'good' coverage and on my iPhone 1, Iphone 3G, and my iPhone 3Gs, I could at least make a telephone call. After all, it is a phone. Iphone 4…. 5 bars….. touch the phone… ZERO bars call drops.
"Steve. IT DOES NOT WORK! Geezzz I hope this this is not really you. Are we on a different MHz? I have yet to see an iPhone [4] work in Richmond when you hold it in your hand. It is not 'isolated'. I was a big fan. But I am done."
Jobs reportedly sent two more replies, the first stating, "You may be working from bad data. Not your fault. Stay tuned. We are working on it." Later, a second email was said to say, "Retire, relax, enjoy your family. It is just a phone. Not worth it."
The man who emailed golden eggs
Burford did not ask for a specific amount of money for his email exchange with Jobs, and BGR has not yet made any comment about how much it paid to obtain the emails.
With Jobs now sending regular replies to users, publishing his comments may turn into a cottage industry, although Apple shareholders would likely prefer to see Jobs' comments appear in an official blog or twitter feed, rather than sent randomly to users who may or may not frame them accurately when they present them for publication.
A similarly passionate email exchange occurred between Jobs and Gawker Media's Ryan Tate, which Tate later printed as an "amazing email exchange with Steve Jobs."
In that exchange, Tate, who said he was drinking when he wrote the emails, insisted that Jobs carry porn in the App Store and belligerently advocated Adobe Flash. When publishing the exchange, Tate admitted his some of his comments were "silly" and contained "regrettable lines."
Tate subsequently published a story about a woman who was unable to buy an iPad because she didn't have a credit card, which framed the situation as Apple "refusing a poor disabled woman's business."